These Mangoes, Avocados and Greenhouses Plantations in Dominican Republic are an excellent addition to any investment portfolio. It is inflation-resistant and contra-cyclical to many conventional equity investments. Most importantly, it is a real asset that will always maintain some level of intrinsic worth.
Moreover, farmland is a stable investment with little volatility. It negatively correlates to other asset classes, meaning that land prices generally have increased as stocks and bonds have fallen and vice versa. This makes it a smart addition to any diversified investment portfolio
According to Valor Advisors, between 2005 and 2017, the number of global investment funds specializing in food and agriculture assets jumped from 38 to 446, with current assets in excess of $73 billion.
Like all investments, farmland does have inherent risks. Most common risks are overpaying for land and not understanding the prevailing lease rates and their drivers in the area – both can lead to sub-par returns.
Any of these highly profitable plantations, carefully selected by specialists agro profesional, among others,  mitigate these risks by being conservative in projected numbers and value and with the possibility to partnering with highly experienced farmers. Also you could conserve and expand running export contracts and increase local distribution s channels.
1.  Green Gold! The Most Profitable And Energy Efficient Avocados And Mangoes Plantation Near Azua

It has 436 acres (1,764,000 m2) with 1,201,000m2 planted with mangoes and avocados in full production for exporting and also for sale in the local market.
Projected 2020: 8,350,000 mangoes; 12,770,000 avocados; other ( papaya, banano ) 12,000m2
2. One Of The Most Advanced, Modern And Profitable Greenhouses Farm At Rancho Arriba
This Farm, located in Rancho Arriba Valley,  is one of the most advanced, modern and profitable in the country, with 100 +/- acres ( 403,625 m2 ) with 98,000 square meters of greenhouses and germinators, producing different types of vegetables, with an average growth of over 15 percent per year.
3. Mangoes Model Farm With +3MM Mangoes Units & Quick Revenue Cash Flow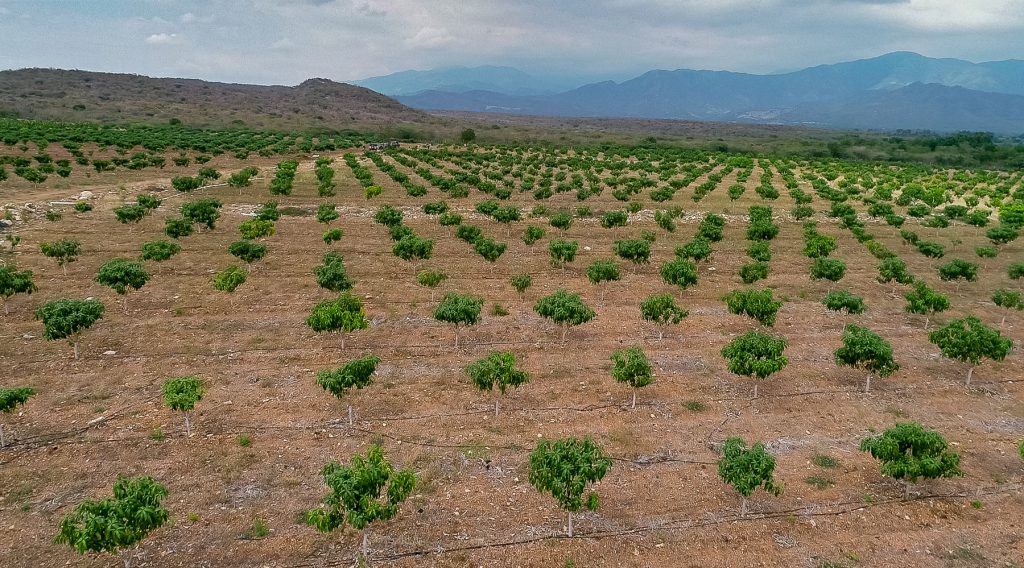 Magnificent Mango farm in production located on the zone Caño Piedra, Azua, just a few kilometers from the city of Azua with excellent roads access to port and airports in Santo Domingo.
With an extension of 251,600 m2 ( 25.1 hectares ), 240,000 m2 of them cultivated, the farm is equipped with all the necessary supplies for the production of mango. It is a farm with an optimum soil quality for tropical crops, deep and well-drained soils, derived from shales.
4. Earn Up To 45% Returns With Mangoes Plantation In Dominican Republic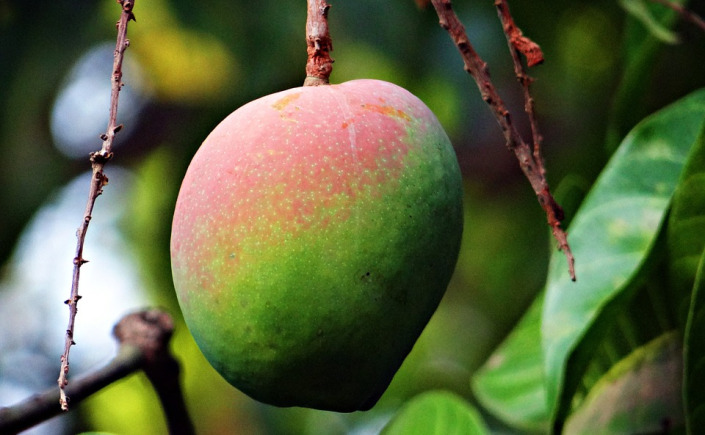 You may not be too familiar with them, but mangos are the most eaten tree fruit in the world. The global market is massive—except in two very important places…
The mango markets in the United States and Europe are in their infancy… but expanding big time. The USDA's figures for mango consumption between 1980 and 2012 show an increase of a staggering 896%, from 0.25 pounds per person to 2.49 pounds per person, on average. The most recent set of data, from 2017, shows that Americans now eat 3.42 pounds of mango per person.