Ver un partido de Copa Davis de Republica Dominicana contra Alemania
Alemania venció a República Dominicana en la Copa Davis al sumar tres puntos con la victoria de Philipp Kohlschreiber frente a Víctor Estrella por barrida 3-0. La serie finalizó 4-1 y tuvo como escenario el Centro Nacional de Tenis en el complejo Deportivo Parque del Este en Santo Domingo Este, República Dominicana.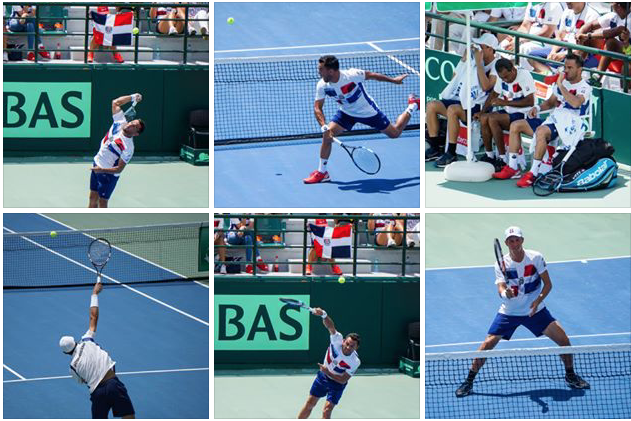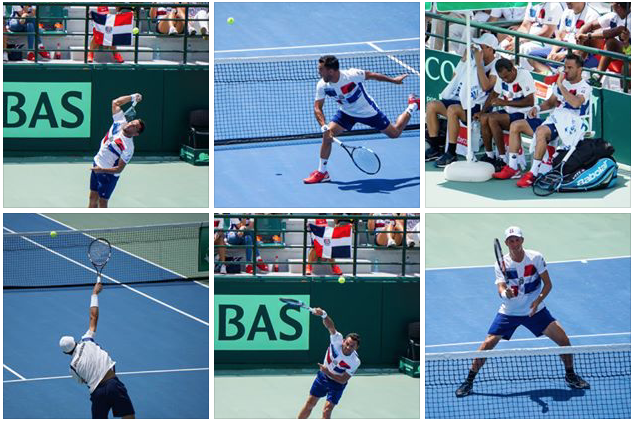 Ver un partido de polo con los mejores jugadores argentinos del mundo
Tres grandes empresarios, representantes de Casa de Campo, Los Establos at Cap Cana y el Club Lechuza Caracas RD, se unieron para hacer realidad este proyecto que se llevo a cabo durante la temporada Enero – Abril 2016, y el cual marcó un antes y un después en el Polo del país.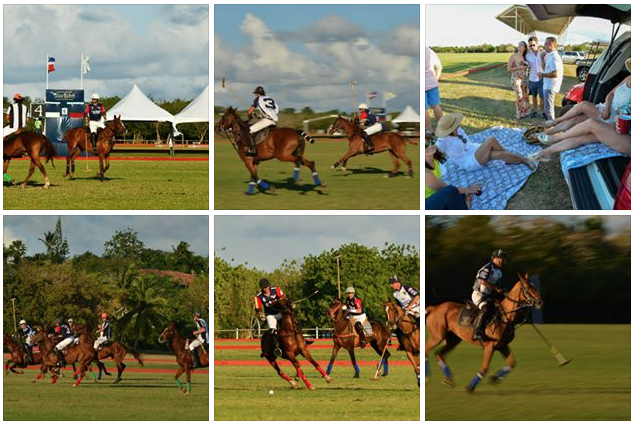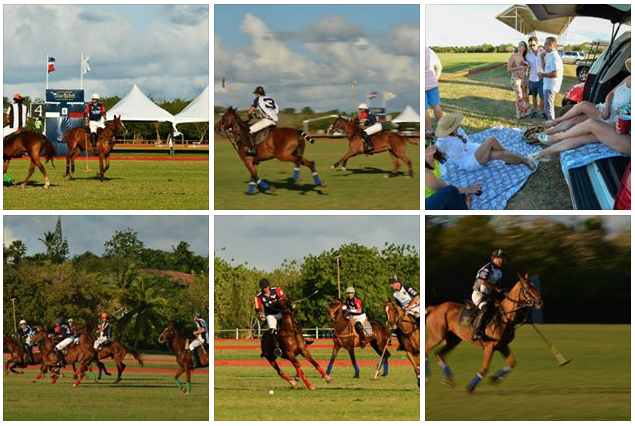 Ver un espectáculo de fuegos artificiales sobre el Río Ozama de Santo Domingo
Miles de personas se concentraron en la avenida Presidente Caamaño (del Puerto) para observar el espectáculo de música y fuegos artificiales "Iluminemos la Patria", que ofrecieron la Cervecería Nacional Dominicana (CND) y la empresa Júpiter, como parte de la campaña "Brindemos con Orgullo", que celebraba la dominicanidad . Más de 30 mil efectos pirotécnicos detonados desde el río Ozama iluminaron el cielo simultáneamente con las composiciones musicales "Aleluya", "Por amor", "Primavera para un sueño", "Canto a la Patria" y "La Obertura 1812".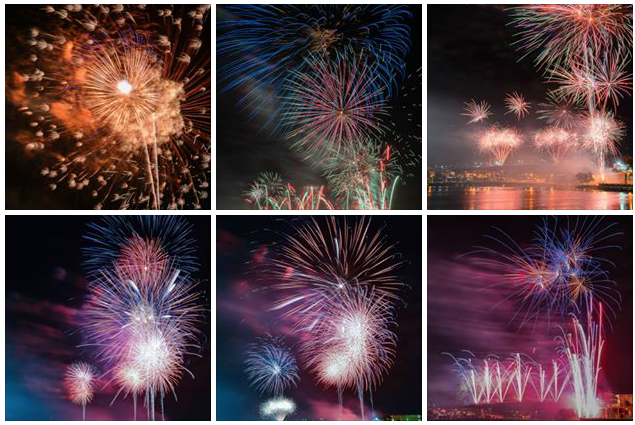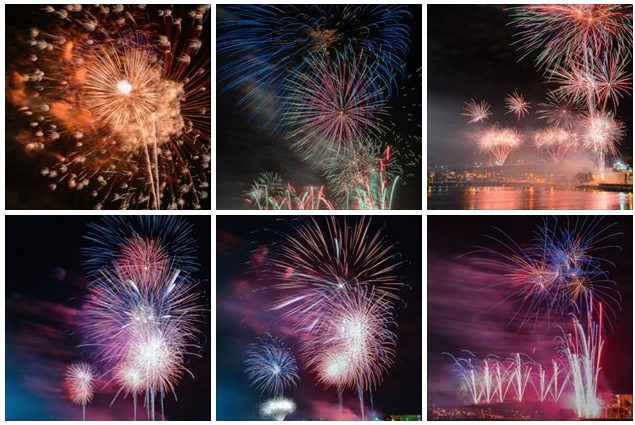 Ser el fotógrafo backstage de un concierto de Juanes en Altos de Chavón para QCS
Juanes ofreció un concierto cargado de emociones para apoyar  los proyectos de la  Fundación Quiéreme como Soy. El concierto fue la primera de las dos actividades pautadas por la organización sin fines de lucro en su "Temporada de Cariño" el pasado 2014. Cesar Herrera de Provaltur Int' tuvo el placer de ser invitado a tomar las fotografías backstage del evento.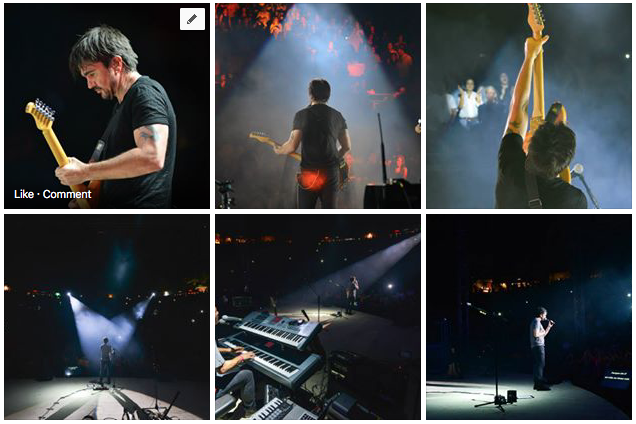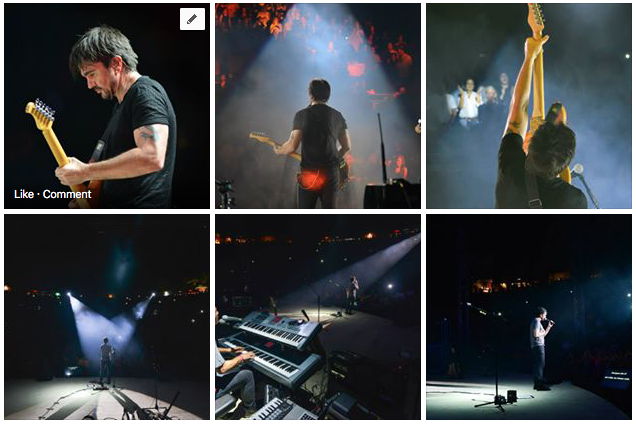 Recibir a la cadena de noticias CNN y realizar un reportaje del unico Viñedo en la zona Caribe
La mayor cadena de noticias internacionales CNN fue participe en una visita realizada a Ocoabay, como el primer y único viñedo del Caribe. Personalidades como el guionista, productor y director de cine Francis Ford Coppola, el magnate de negocios inglés Richard Branson, el creador de las luminarias del museo del Louvre, Jean Philippe Corrigou, y los críticos más influyentes de la Ribera del Duero han quedado encantados con el sabor de los vinos de Ocoa Bay. If you want to be part of our exclusive wine club contact us.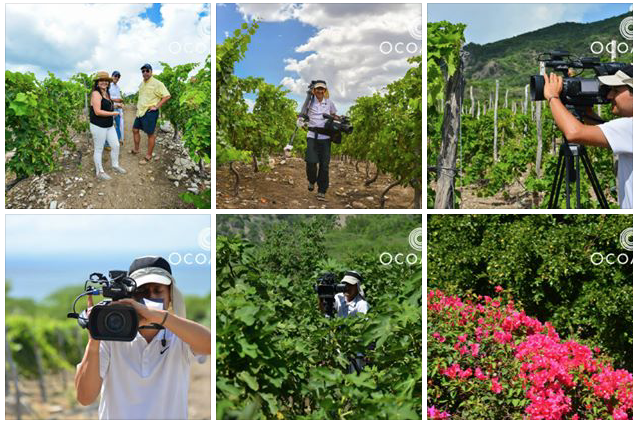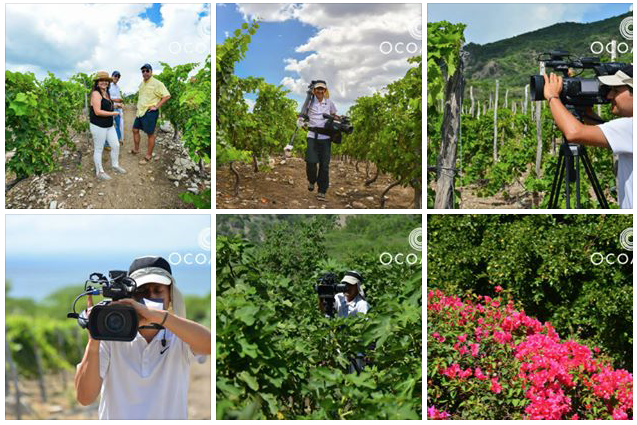 Disfrutar con amigos de una final de Baseball y gozar la victoria del Licey sobre sus archi-rivales en Santo Domingo
El Licey se coronó Campeón del Béisbol Dominicano ese martes en la noche al vencer 3 carreras a 2 a los Leones del Escogido, con una destacada actuación del veterano Pedro Bonifacio. Los Tigres con esta victoria obtuvieron el campeonato numero 21, dejando atrás a las Aguilas Cibaeñas que tienen 20 torneos ganados en la historia del béisbol de República Dominicana. ?Qué les deparara este año?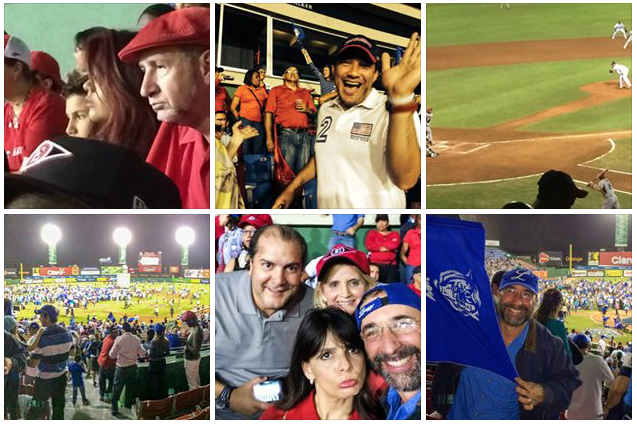 Jazz y vino dominicano al atardecer en la terraza de Ocoabay despues de la vendimia
Luego de la recolección que fue realizada por más de 30 invitados, quienes participaron en la preparación del mosto que se extrae del fruto, para su posterior degustación. Los invitados disfrutaron del provechoso trabajo del día con una noche de Jazz en vivo y unos ricos bocadillos.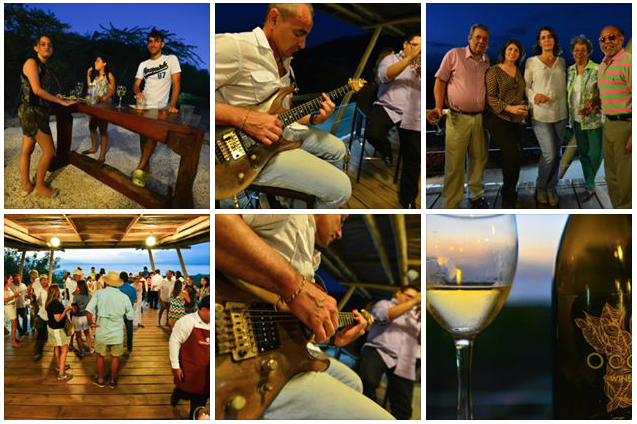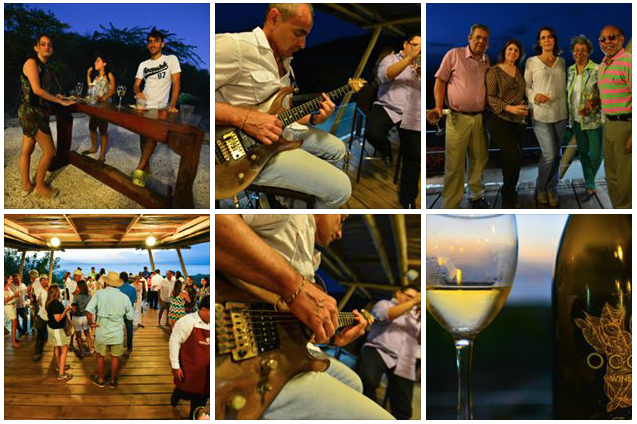 Fotografiar tus amigos mientras surfean las olas del "Barco" en Playa la Preciosa con la Muela mirándote.
Los surfistas más arriesgados encontrarán su oportunidad para la adrenalina en las playas de Río San Juan, un municipio de la provincia María Trinidad Sánchez, en la costa norte de República Dominicana. Playa Grande, que como su nombre lo indica es una de las más extensas del país, atrae a numerosos surfistas de todo el mundo deseosos de "dominar" el gran oleaje que provoca el Océano Atlántico. A pocos metros de allí se encuentra La Preciosa, otra playa visitada por los surfistas en temporada de olas, como así también las playas de El Barco y La Muela. Diversos torneos de surf se han realizado en estas playas, que cada vez cobran más reconocimiento.