Are you wondering how you want to start this new year already? Here is a list of some activities you can add to your new year's bucket list.
   1. Altos de Chavón Concert
At the center of the historic 16th century replica Mediterranean village Altos de Chavón is the stunning 5,000-seat Grecian-style amphitheater.This
architectural wonder has been the setting for countless concerts, events, and performances since its inauguration in 1982 by none other than the late Frank Sinatra for the live HBO special, "The Concert of the Hemispheres." Other notable performers who have graced the stage include Sting, Elton John, Andrea Bocelli, Gloria Estefan, Alejandro Fernández, Marc Anthony, Spyro Gyra, Michel Camilo, Juan Luis Guerra, Air Supply, Julio Iglesias, Placido Domingo, and many more to come.
 2. Kite-surf and Paddle Boarding at Playa Blanca

Juanillo Beach Cap Cana Dominican Republic is a great place to learn kite boarding. Uncrowded Private Beach, good trade winds and flat waist deep waters, there is no better place to learn this wonderful and exiting sport. The winds blow from the east north east which creates a perfect side-onshore kite boarding conditions.
   3. Explore LaVacama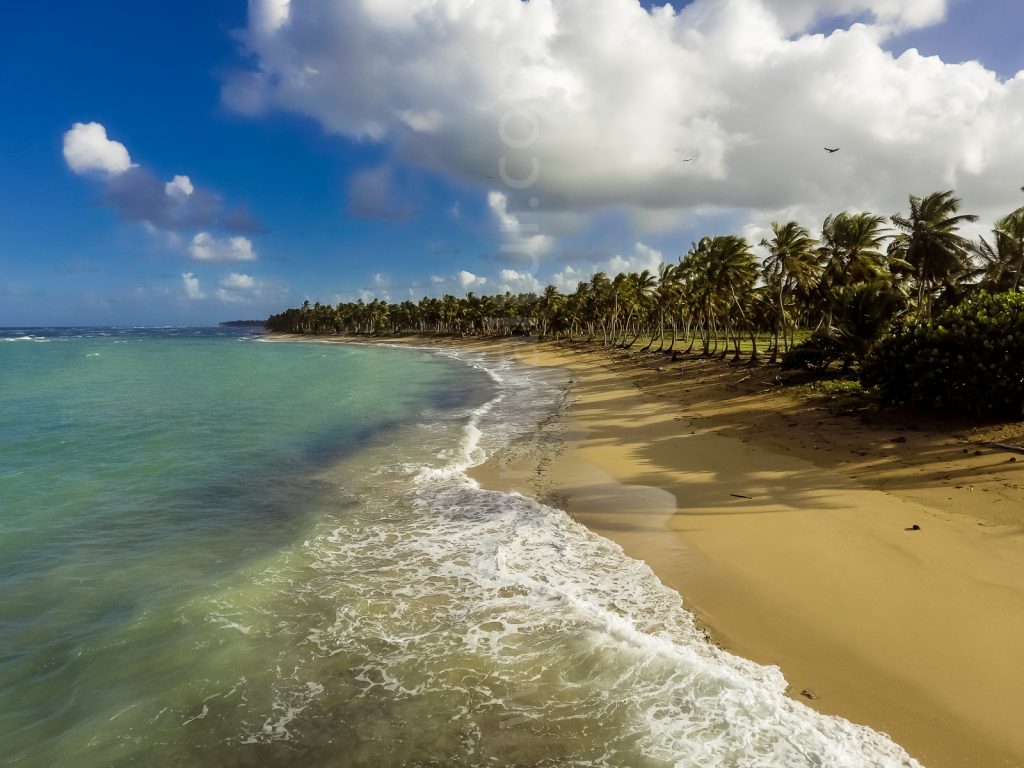 Playa la Vacama is a lovely quite Beach.
If you searching for a beach that is not a solid mass of sun worshipers, but still has opportunities for people watching. Playa la Vacama is the place you. It`s a little harder to get to, but that just makes lounging on the wave-washed white sand all the more worthwhile. Do not forget to pack a lunch, as this area doesn't have a lot of menu options.
  4. A nice cold Presidente at Playa Grande

This beach is the perfect blend of solitude and services. The beach is wide and powder soft from the tree line to the water's edge. Playa Grande look
s like it's off a postcard or out of a shipwreck movie! You can partake of as much service or as little as you like. Bras have attendants are available to rent you table, chairs, beach lounges, bring you drinks and even serve fresh caught seafood and lobster.
  5. La Colina – Cambita Guarabito

The location is ideal for urban people who wish to be and feel on the mountain, but just 35 minutes away of the capital of Dominican Republic. Besides, the wonderful ambient is ideal to explore the hills and mountains that surrounds the place.
  6. Beach el Anclón, Samaná
It has a beachfront approximately 260 meters and a total area of 335,000 m2, with an internal road within the property that is communicated to the beach from south to north from Limon Terrenas road. The area of beach is white sand with calm waters and coconut trees, idea for a luxurious hotel development or estate quality tourism.
   

7. Restaurant De Luis, at Playa Coson

Perfect clean beach side friendly local eatery. They bring out the fish to show you prior to grilling it to perfection from head to tail with cheeks still soft.
   8. Valle de Bao on the road to Pico Duarte

The Valle de Bao booth is on a small elevation to the north side with a view of the whole valley and surrounding peaks including La Pelona. At the bottom of the valley trees do not grow, but the pajón savanna predominates. There are born many streams that melt in a single river: the Bao River. The shed is very large and can hold more than one hundred people.
   9. Ocoabay Vineyards

OCOABAY is the first vineyard resort in the Caribbean. Located only 90 kilometers from Santo Domingo, it´s one of the last easily accessible enclaves in the world. Designed as a space of exclusive residential density, with ecologically sustainable awareness, it´s oriented towards community wellbeing and the integral development of the region.
  10. Surfing at Macao Surf Camp

Cited by UNESCO as one of the Caribbean's best for its fine sand and beautiful palm trees, Macao is the beach people often write home about. A surf camp offers lessons and rents boards; check locally for the days it's open. The middle of Macao Beach typically is best for swimming. Eat lunch at one of the small seaside eateries or dine at a restaurant atop the cliff at the southern end of the beach. Macao is a popular area for Dominicans on weekends.
  11. Palmilla by boat

Palmilla is a natural pool formed by a sand bank in the Caribbean sea north to Saona Island, part of Bayahibe. To get there you'll need to rent a boat or get in an excursion. The water is so crystalline you can see the natural sea life, sea stars, fishes and other animals.