If you're putting your home on the market, especially if you live in an area where many sellers are competing to sale their homes, without the proper information you may ended by listing it at a high price.
Don't do it.
Knowing the Luxury Real Estate Data in the Dominican Republic resumed in this infographic could be of lot of help to price correctly your home for sale.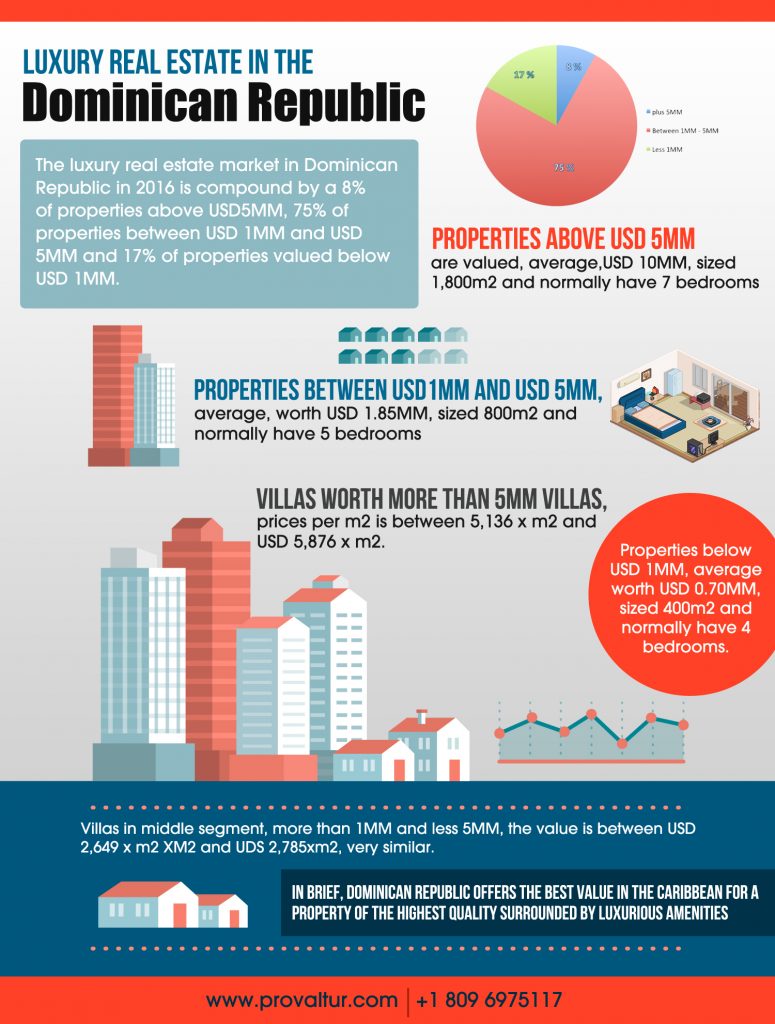 Experienced realtors will tell you that pricing your home appropriately from the beginning is critical to getting it sold quickly and at the best price. Research shows that overpricing your home and then dropping the price several times while it languishes on the market usually leads to selling it at a much lower price than what you originally should have asked for it. The longer a home stays on the market, the deeper the discount is likely to be off the original price.
For example, according to our research, homes that sold in Dominican Republic during 2016 within their first 2 months on the market sold for an average of 2.08 percent above average market price. Homes that lingered on the market for twelve months or more sold for an average of 25.57 percent below the average market price.
How to price your home correctly ? 
Many homeowners want to set their list price based on what they paid for their home, the balance of their mortgage, or on the profit they want to make so they can move into another home. In reality, your home is worth only what the market will bear. If you price your home too high, some potential buyers won't want to look at it at all, while others will simply walk away without making an offer.
If you're interviewing several real estate agent to choose a listing agent, you may be tempted to pick the sales professional who suggests the highest price for your property. In the Dominican Republic you will find many of these. But sellers, like buyers, need to beware. The realtor who provides the best comparative market analysis and explanation of how your home should be priced will be more likely to sell your home quicker and for a higher price than someone who tells you only what you want to hear.
Our infographic market analysis include sales prices for similar homes that are for sale in the market today. See also Luxury Dominican Republic at a GLANCE HERE. In addition, the table below include prices for homes on a particular price range currently on the market that will be your competition. The data also can be used to suggest a price range and include what percentage of similar homes were on the market at various price points and the principal variables between you should expected to find on those prices range type of homes.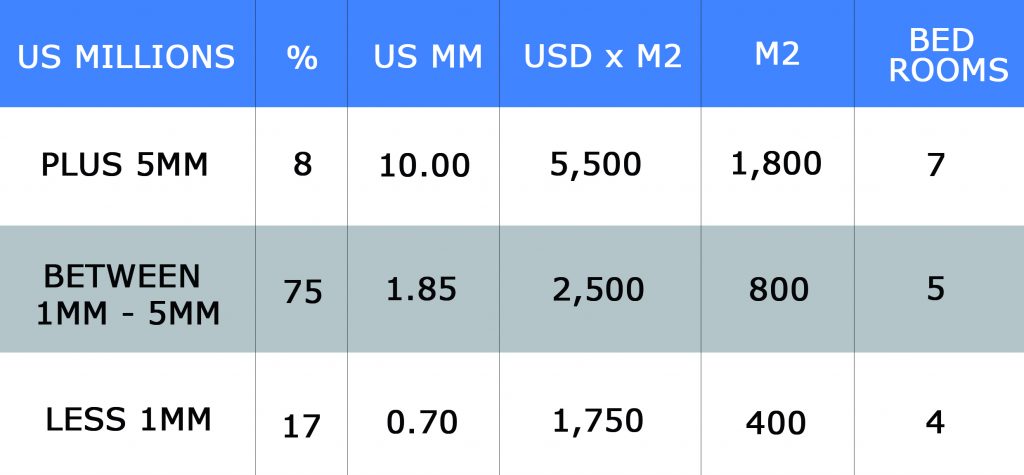 Provaltur' team can help you estimate who might want to buy your house and what else those buyers are looking at so you can measure your price against the competition. We reach like no other to the world to find the right buyer for your luxury home. Why? See why Christies here
A knowledgeable real estate professional  can factor in all of these issues in the context of the local market conditions, including whether home prices are rising or falling and whether it's a buyer's or seller's market. By the way, due the still high stock of home for sale, we are still on a buyer's market. 
Choose Provaltur's Team to help you with your home sale and then listen to your real estate adviser and your transaction is more likely to go through quickly and smoothly from the beginning.