Shaped by Design From the CEO
Dan Conn, CEO, Christie's International Real Estate.
For most of us, our earliest encounters with art and design take place at home -the artworks our parents hung on the walls, the papers and paints they chose for the walls themselves. Who doesn't remember the paintings or prints that watched over family dinners, or the color scheme of a childhood bedroom?
This issue salutes the worlds of art and design, and introduces the people shaping them. In "The Experts" (page 76), we meet specialist from Christies's auction house who share with us their passion for contemporary art, photography, and decorative arts, while our feature on page 90 profiles the people who advise on what shade to paint our walls this season, or what palette to wear next year.
Our featured properties also celebrate art and great design. New Jersey's Darlington, for example, is often called the " American Versailles" (Page 50). Across the Atlantic, Cherry Hill is a modernist masterpiece in the English countryside, whose skilful redesign was inspired by literature (page 80).
This issue opens, as always. with a carefully chosen selection of art, design, style,and architecture stories, as well as sections dedicated to travel and gourmet living, the latter of which includes a piece on vineyards with excellent art collections.
We also present more than 150 luxury property listings for sale around the world from our exclusive affiliates, starting on page 99.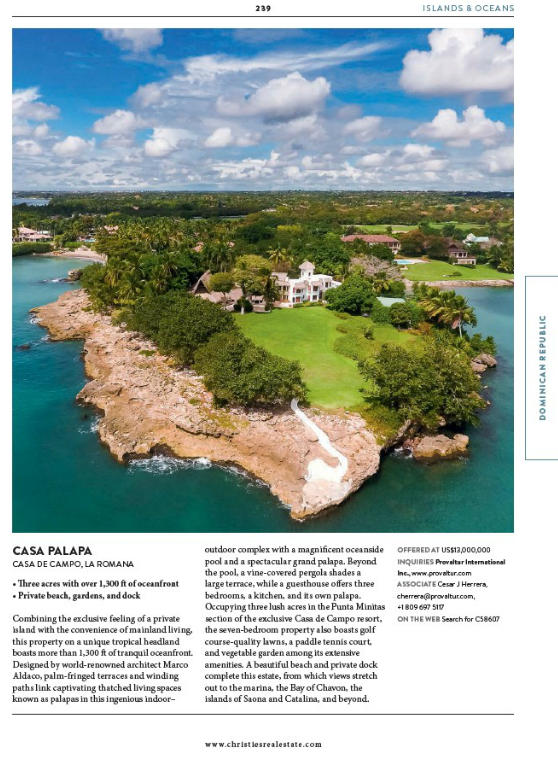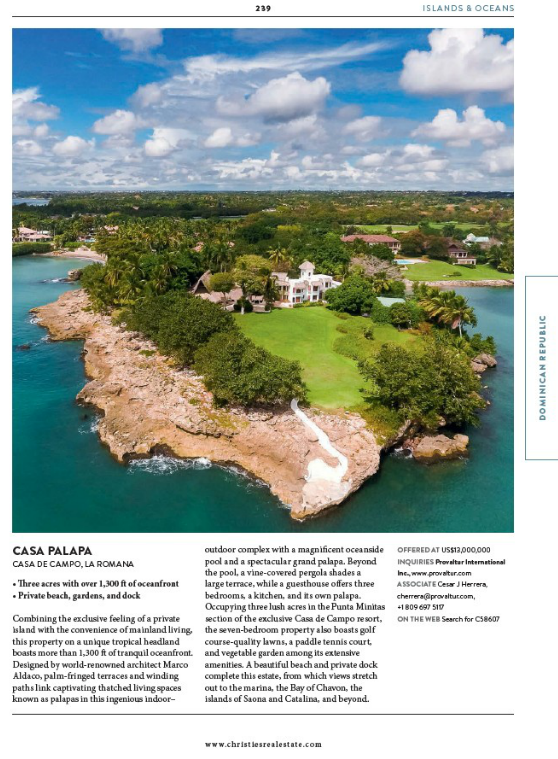 Our flagship publication, Christie's International Real Estate magazine has been creating an unprecedented level of visibility to buyers and sellers of high-value properties since 1985.
Produced four times a year, the publication has an annual readership of approximately one million. Our editorial content covers the arts, leisure, international cultural events, and the world of ultra-luxury, including jewelry, watches, fashion, automotives, yachts, aviation, home décor, and electronics – all alongside an unrivaled showcase of the world's most exclusive real estate from our Affiliates.
The magazine is distributed to the clients of Christie's and Christie's International Real Estate, delivering content to a select, private, and qualified group of readers who are proven purchasers of luxury goods, collectors of fine art, and investors in multimillion-dollar properties. The magazine is also available at Christie's salerooms, newsstands, fine book stores, fashionable hotels, private airport lounges and Affiliate offices across the world.
To request a complimentary copy, please contact us.
Order a yearly subscription to this luxurious publication today.
Interested in advertising in the magazine? Contact magazine@christiesrealestate.com for more information.