As reported last year, the display of art in the home continued as a major pri- ority for luxury homeowners, whether that is dedicated gallery space or integrating art in a home's primary living spaces. That begged the question: Is there a style of architecture best suited to a particular medium or genre of art?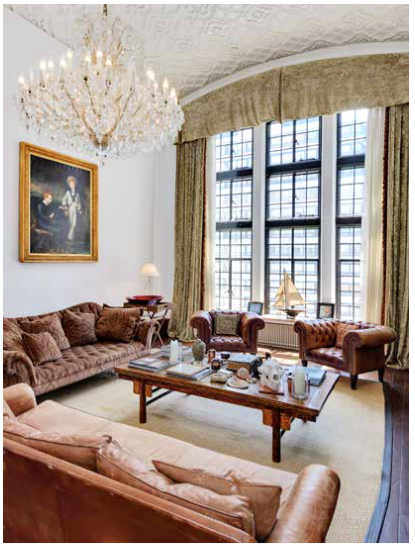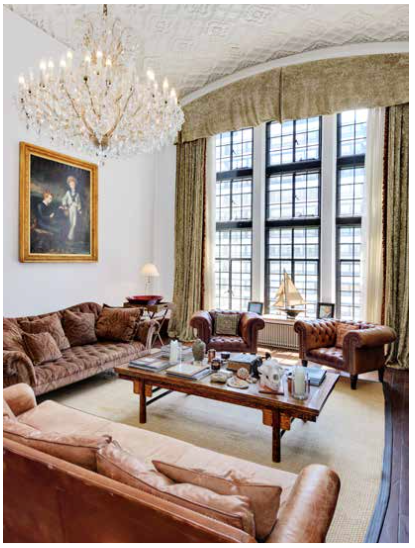 We asked Sean Conlon, founder and chairman of Chicago-based Con- lon: A Real Estate Company, who is also a respected collector of Old Masters paintings.
Growing up in Ireland in a work- ing-class family in County Kildare, Conlon and his father toured historic country estates on Sundays (owners received a tax incentive when they opened their homes for the public to view their art collections.) Conlon's life- long passion for Old Masters was born.
Having owned real estate in the UK, Chicago, and California, Conlon has displayed his impressive art collection in many different environments. Here he provides his personal insights on architecture and Old Masters.
Art News in Dominicana: "Hispaniola Saga" by Edouard Duval-Carrié
"There is no architecture that could be described as "best suited" to a particular genre of art. If you love it, you can make it work. And in fact a mix of styles can sometimes feel quite natural. As with contemporary art, an Old Masters collection does require huge walls, because works can be so epic in scale. My own collection is currently displayed in my Chicago Townhouse, whose 29-foot walls are perfect for the enourmous paintings.
Provaltur's First referred work of art goes to Auction at CHRISTIE'S!That said, some of my Old Masters are also on display in my Malibu home. Built in the 1960s by the architect Harry Genser, whose homes are often described as "temples of the ocean," it has a very contemporary style typical of his vision for celebrating California's dramatic landscapes and waters. What art wouldn't radiate in this kind of architectural pedigree? The ultimate expression of taste and achievement is your home and your art. They project to the world who you are. I am passionate about both and I want them to not only complement each other but to elevate each other."
As a Christie's International Real Estate Affiliate, we work with individuals possessing items of great worth and universal value. If our clients wish to sell estate contents, we can highlight our working relationship with one of the most renowned and trusted art auction houses in the world. Referring property content for sale through Christie's assists our client in completing a more efficient, simple, and profitable real estate transaction.