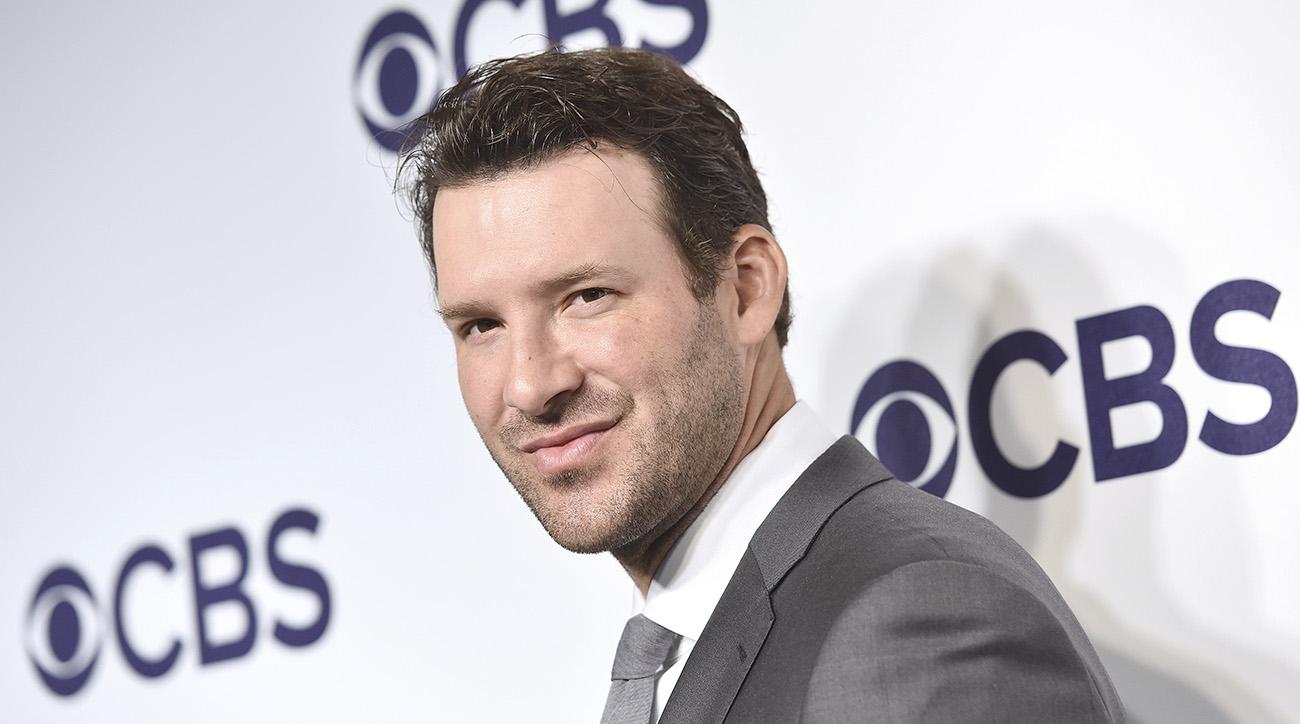 Punta Cana, Dominican Republic – Tony Romo, the former Dallas Cowboys quarterback and currently the lead analyst for the NFL ON CBS, will compete in the PGA TOUR's Corales Puntacana Resort & Club Championship (March 19-25, 2018) in Punta Cana, Dominican Republic as a sponsor exemption. The Corales Puntacana Resort & Club Championship is a first-year PGA TOUR event in 2018, previously having a two-year run as a Web.com Tour event.
Playing as an amateur participant with professional partner Will Zalatoris in the AT&T Pebble Beach Pro-Am this week, Romo revealed during a press conference Wednesday that he has received a sponsor exemption to the new PGA TOUR event, which carries a purse of $3 million and will be broadcast on Golf Channel. Romo will compete as an amateur in the Corales Puntacana Resort & Club Championship.
"As a professional athlete, the love and thrill of competition never entirely leaves you," said Romo. "Outside of my family and football, golf is one of my greatest passions. So, playing and competing in a PGA TOUR event is a dream come true. I am grateful to the Corales Puntacana Resort & Club Championship for giving me an incredible opportunity to test my skills against some of the best on TOUR."
The Corales Puntacana Resort & Club Championship will be the first official PGA TOUR event in which Romo will compete as an individual against PGA TOUR professionals in the same competition. Romo, who carries a +0.3 handicap at Dallas National Golf Club, has attempted to qualify for the U.S. Open Championship three times. In 2010, Romo advanced to the sectional stage of qualifying for the national championship but was forced to withdraw to take part in Cowboys' Organized Team Activities. Last year he participated in the prestigious Western Amateur, where he was unable to advance to match play. Also in 2017, Romo finished T16 in the 89-player celebrity field at the American Century Classic, marking his return to the event in which he had played six consecutive years (2007-12), finishing runner-up three times in a row (2009-11).
"As a first-year PGA TOUR event, we are elated to have Tony Romo accept our offer to play in the Corales Puntacana Resort & Club Championship," said Grupo Puntacana Founder and Chairman Frank Rainieri. "Tony Romo rose to an elite level in professional football, and then quickly became a popular and well-regarded broadcaster for CBS when he retired. He has a history of achieving success in the face of major challenges. And now he's going to face a new one, the rare opportunity to compete as an amateur against the world's best golfers. We are very excited to see how this plays out."
Romo, 37, signed as an undrafted free agent with the Cowboys in 2003 after playing collegiately at Eastern Illinois University. Beginning his career as a holder, Romo became the Cowboys' starting quarterback during the 2006 season. Serving as the team's primary starter from 2006 to 2015, he guided the Cowboys to four postseason appearances and was named to the Pro Bowl four times. Romo retired after the 2016 season, and immediately was hired by CBS Sports to become the lead analyst for the NFL ON CBS, teaming with Jim Nantz in the broadcast booth.
Romo holds several Cowboys team records, including passing touchdowns, passing yards, most games with at least 300 passing yards and games with three or more touchdown passes.
About PGA TOUR
The PGA TOUR is the leading global platform in professional golf, showcasing the highest expression of excellence, both on and off the course. The PGA TOUR's mission is to entertain and inspire its fans, deliver substantial value to its partners, create outlets for volunteers to give back, generate significant charitable and economic impact in the communities in which it plays, grow and protect the game of golf and provide financial opportunities for TOUR players.
The PGA TOUR co-sanctions more than 130 tournaments on the PGA TOUR, PGA TOUR Champions, Web.com Tour, PGA TOUR Latinoamérica, Mackenzie Tour-PGA TOUR Canada and PGA TOUR-China. Members on the PGA TOUR represent the world's best players, hailing from 25 countries (84 members are from outside the United States). Worldwide, PGA TOUR tournaments are broadcast to more than 1 billion households in 226 countries and territories in 23 languages.
Virtually all tournaments are organized as non-profit organizations in order to maximize charitable giving. In 2017, tournaments across all Tours generated a record of more than $180 million for local and national charitable organizations, bringing the all-time total to $2.65 billion.
The PGA TOUR's web site is PGATOUR.COM, the No. 1 site in golf, and the organization is headquartered in Ponte Vedra Beach, Florida.