Dan Conn, CEO                                                                                                                                                                                                                                 Christie's  International                                                                                                                                                                                                                   Real Estate
This issue is all about milestones. As Christie's auction house celebrates its 250th anniversary this year, we join the celebrations with a look at some recent auction-room highlights, and we meet artist Adam Dant, who has created a special timeline tracing the evolution of the auction house from the days of its founder James Christie to the present day. You'll also find a timeline charting  the journey of Christie's International Real Estate.
Chianti also has a reason to cheer just now, marking 300 years since it was first recognized as a wine-producing region. We meet the vintners producing some of the appellation best reds- and highlight desirable vineyards currently on the market. Our writer found some refreshing approaches and attitudes among the vines, proving that even the most established brands can embrace innovation.
A similar theme is evident in our featured property, St James's House, which sits in one of London's most prestigious and historic districts. Celebrating its glorious past while updating it with the latest technology has resulted in a luxuriously modern heritage property.
As ever, our Gallery pages offer a curated edit of interior design, architecture, travel and style stories, all beautifully showcasing the creative ways designers and makers innovate in order to produce evermore desirable objects for our homes.
We also present more than 170 luxury property listings for sale around the world from our exclusive affiliates, starting on page 99, with even more at www.christiesrealestate.com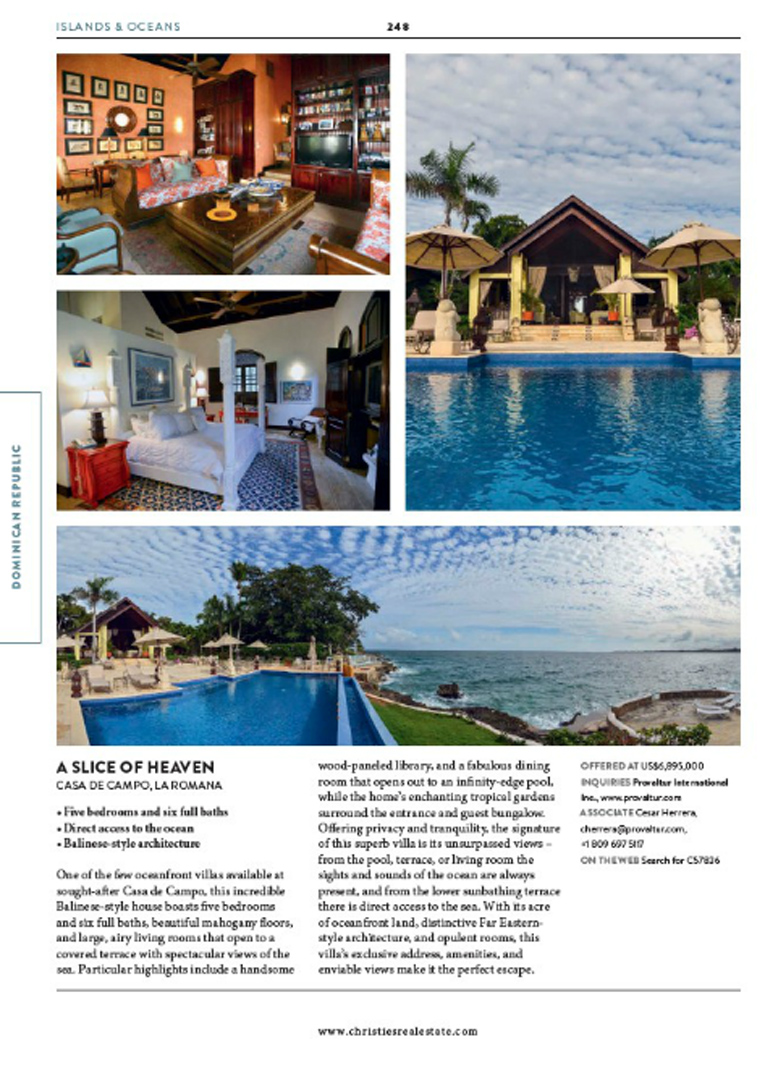 CLICK HERE to access the property!