[social_share style="circle" align="horizontal" heading_align="inline" facebook="1″ twitter="1″ google_plus="1″ linkedin="1″ pinterest="1″ /]
Provaltur International is the only Real Estate company in the Dominican Republic affiliated to Christie's International Real Estate.
Not only we have captured the most luxurious listings in this caribbean paradise, but we can assure that they will get the proper world wide marketing they deserve.
We exhibit the finest properties to the world. We can guarantee that if you list your luxury property with us it will be exhibited worldwide.
Expand your market and sell your property with us !
In the image below you can get a briefing of  the article that Mansion Global published click on it and it will take you to the original article!. To see the property mentioned in their article CLICK HERE
.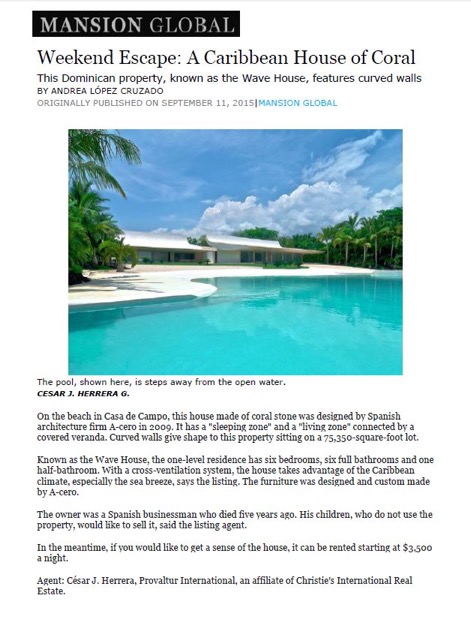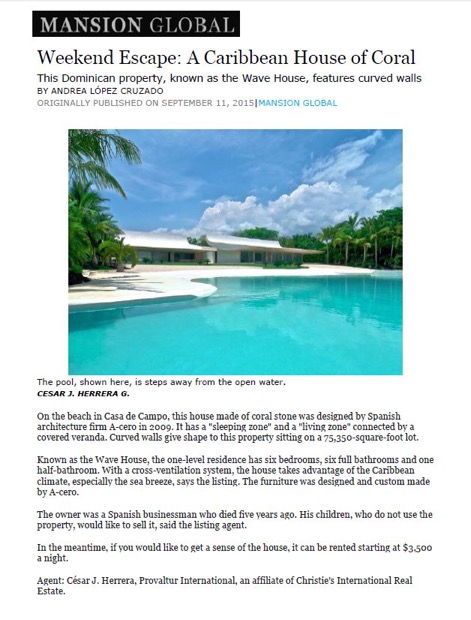 Architectural Digest mentioned Punta Cana Village in their Gallery island homes for sale. Click in the image to go to the Gallery.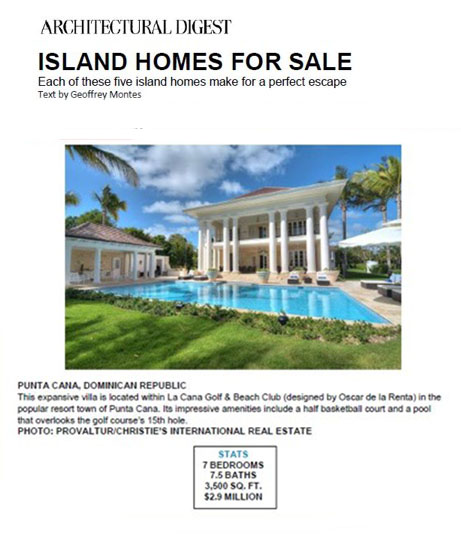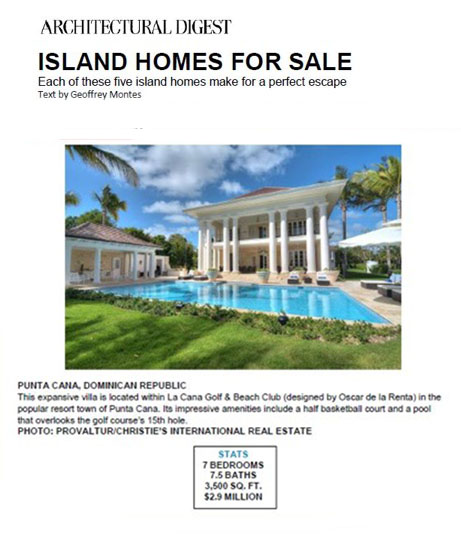 See our Properties Gallery by clicking HERE !