Every single piece of land in the Dominican Republic has a singularity, and that its part of their captivating magic. The imagination has no borders, and a good business man can take advantage of this.
     These lands are specially selected for those
investors with a vision, with the capacity to envisage future market trends and make their dream a reality
.
Enjoy!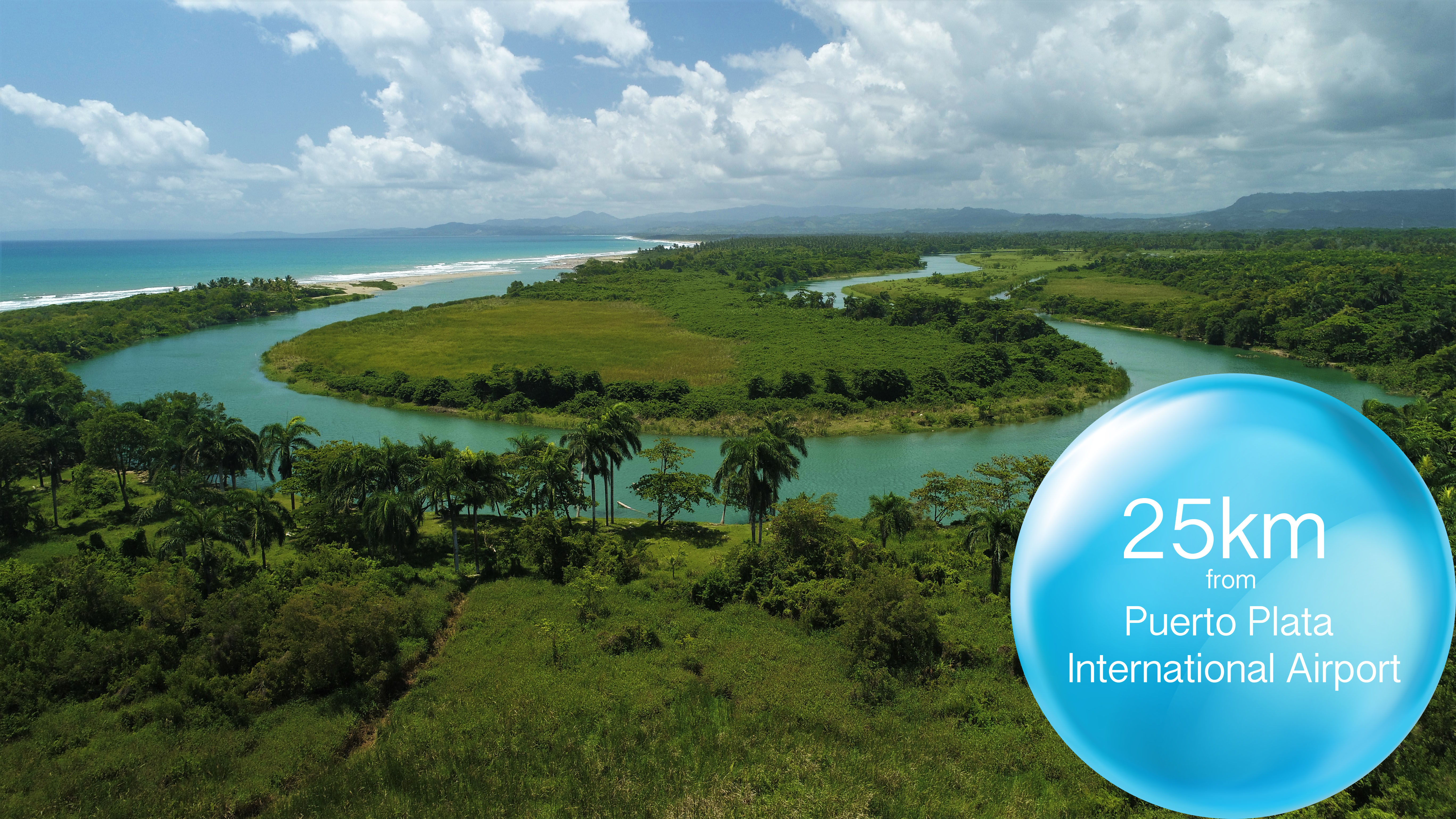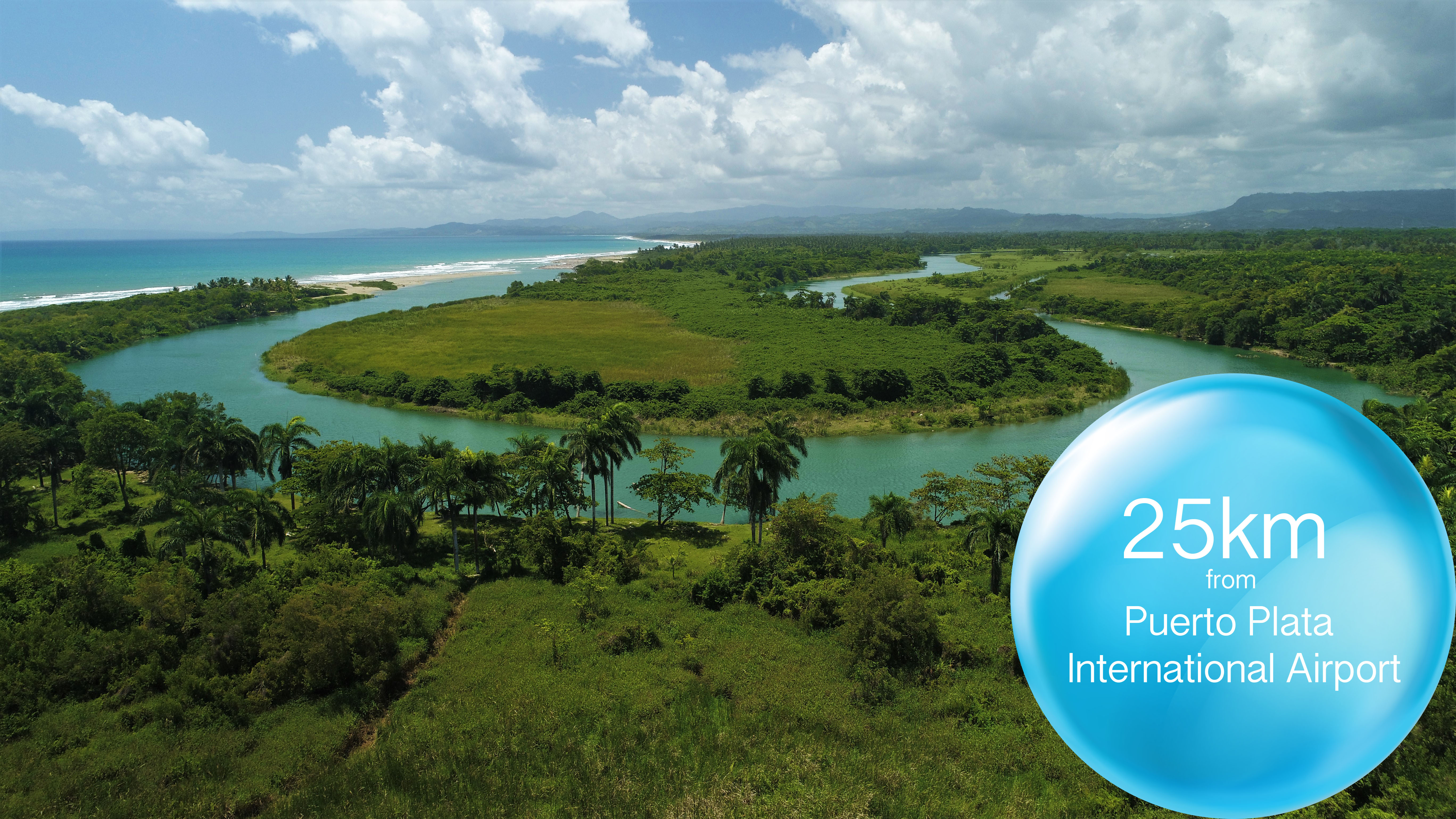 La Boca, Cabarete Paradise | 620,000m2 Land For Sale
The property contains approximately 700 lineal meters of beach front. Based on mangroves and some areas considered wetlands, it is estimated that 80% of the land is buildable. Current regulations allow densities of up to 40 rooms per acre.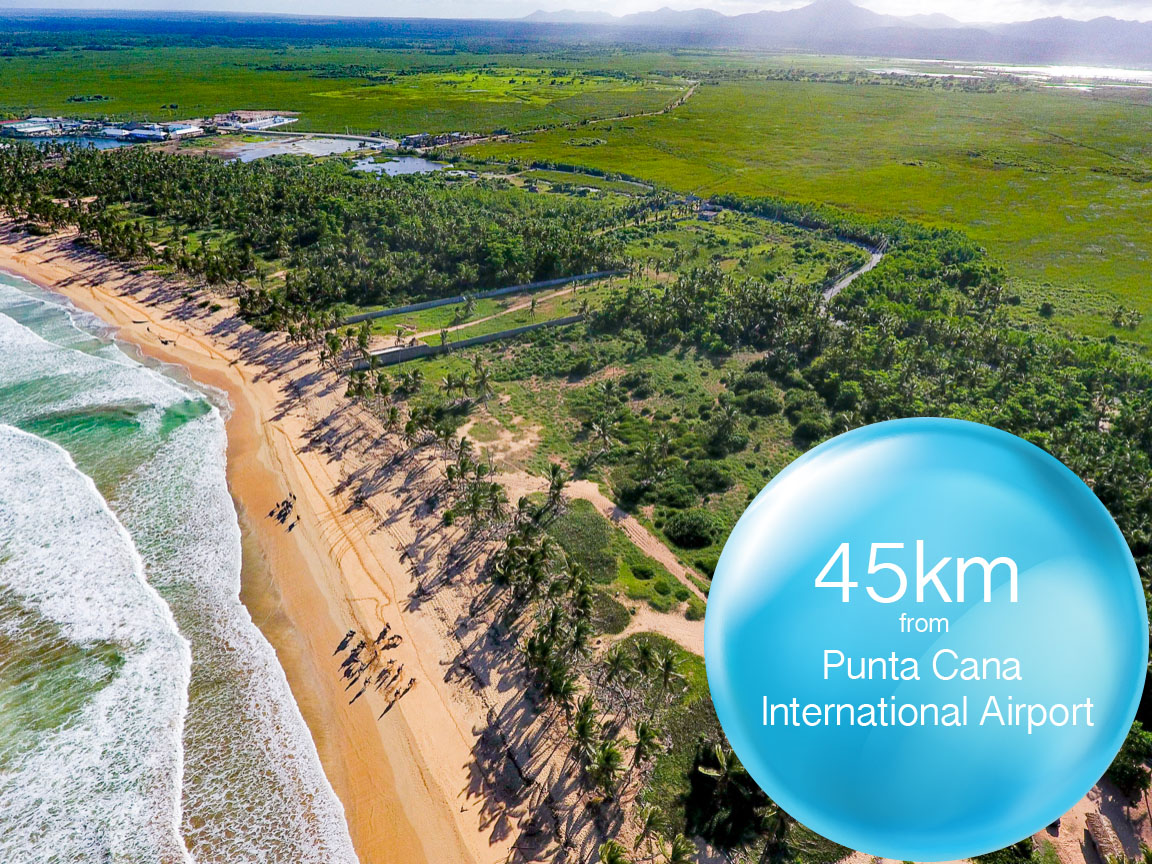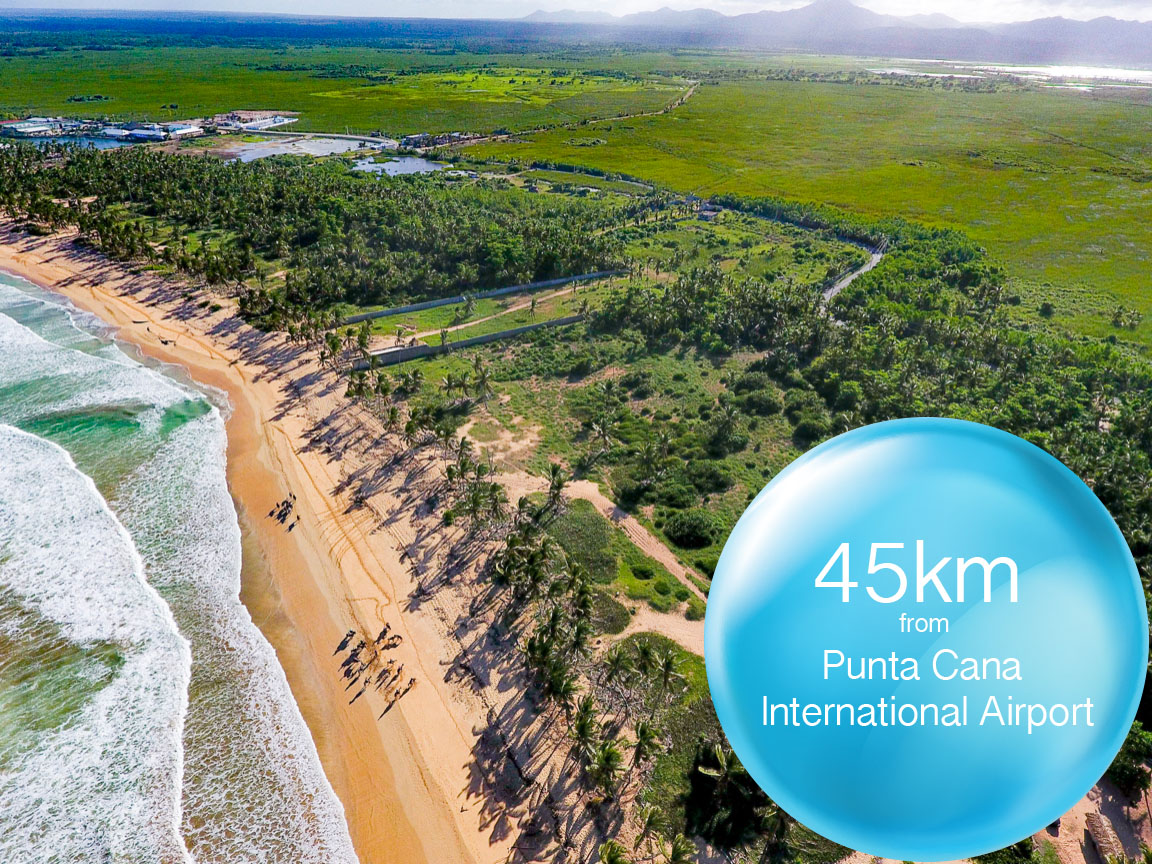 Uvero Alto, Punta Cana, Dominican Republic
Strategically located  between Hotel Excelence y Hotel Zoetry, 550,000m2 lot with 250 meters of beach front. Suitable to build up to 1375 rooms with 400 rooms facing the ocean. White sand beach and plenty of land to develop any kind of hotel.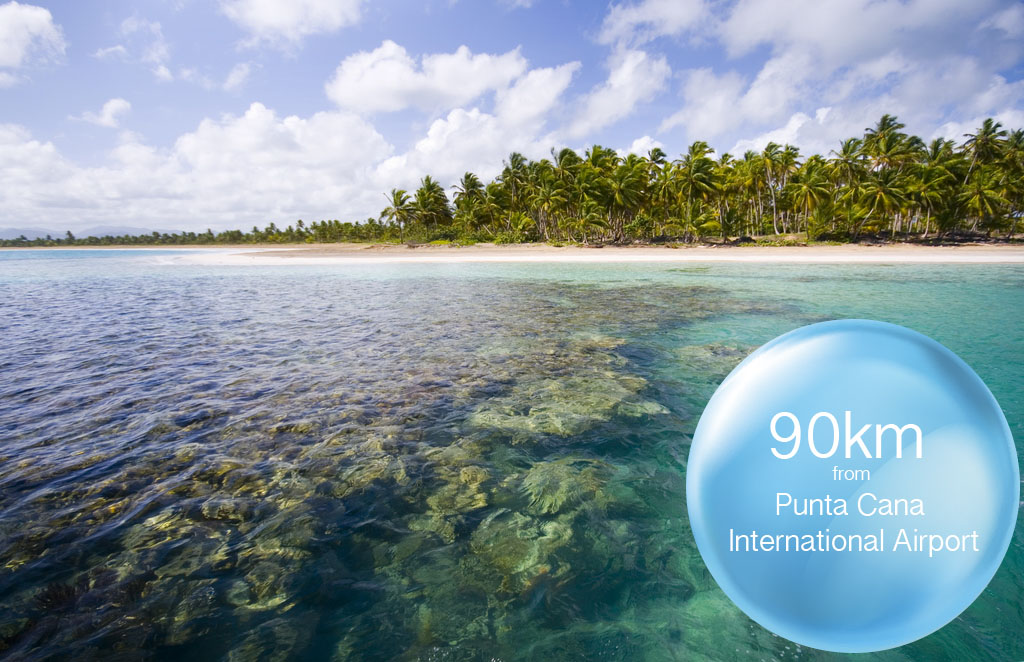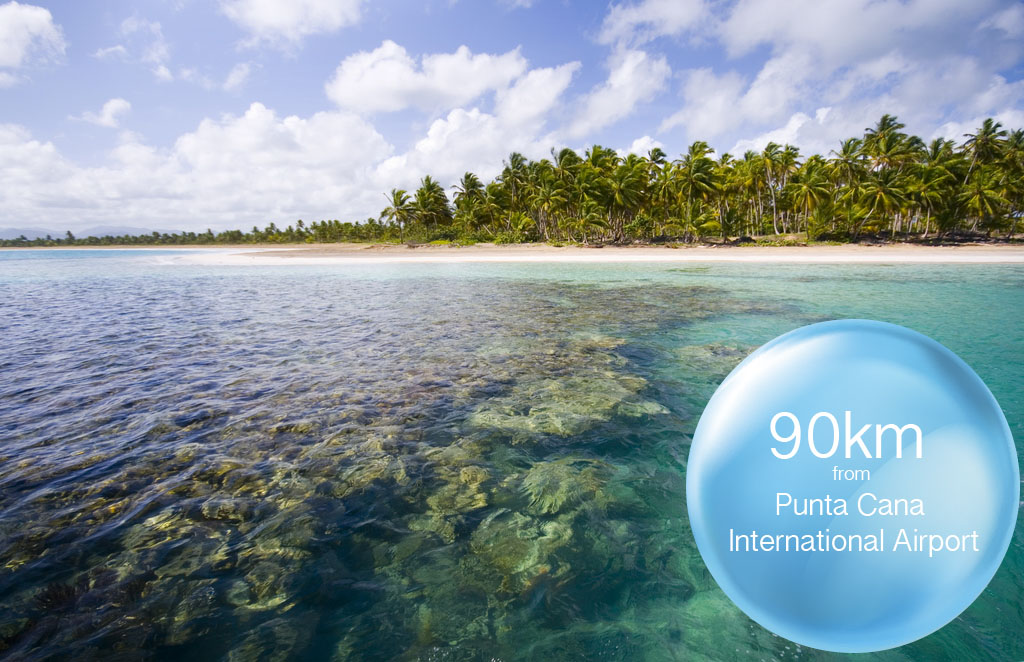 Playa Esmeralda, Miches, Dominican Republic
A special parcel blessed with natural splendor of this land, Miches region is surrounded with verdant hillsides, pristine beaches and vistas beyond imagination. The Peninsula has all the allure of an island paradise, blanketed by endless coconut groves, and rimmed by clear blue water coral reefs. Ideal for Hotel or mixed used development. 700 linear meters of beachfront with a live Coral enclosure. Door to Door with new Club Med Playa Esmeralda, Miches.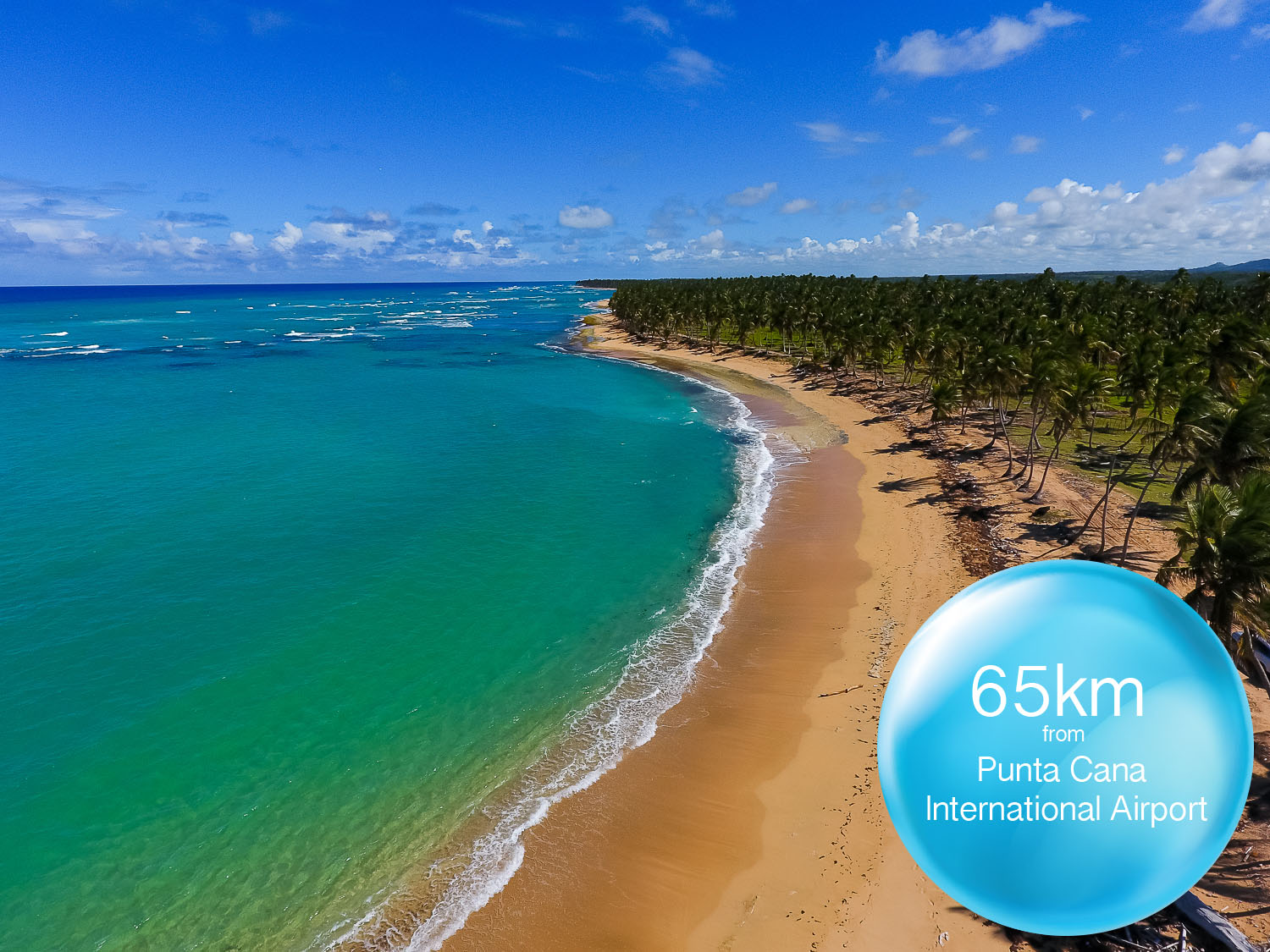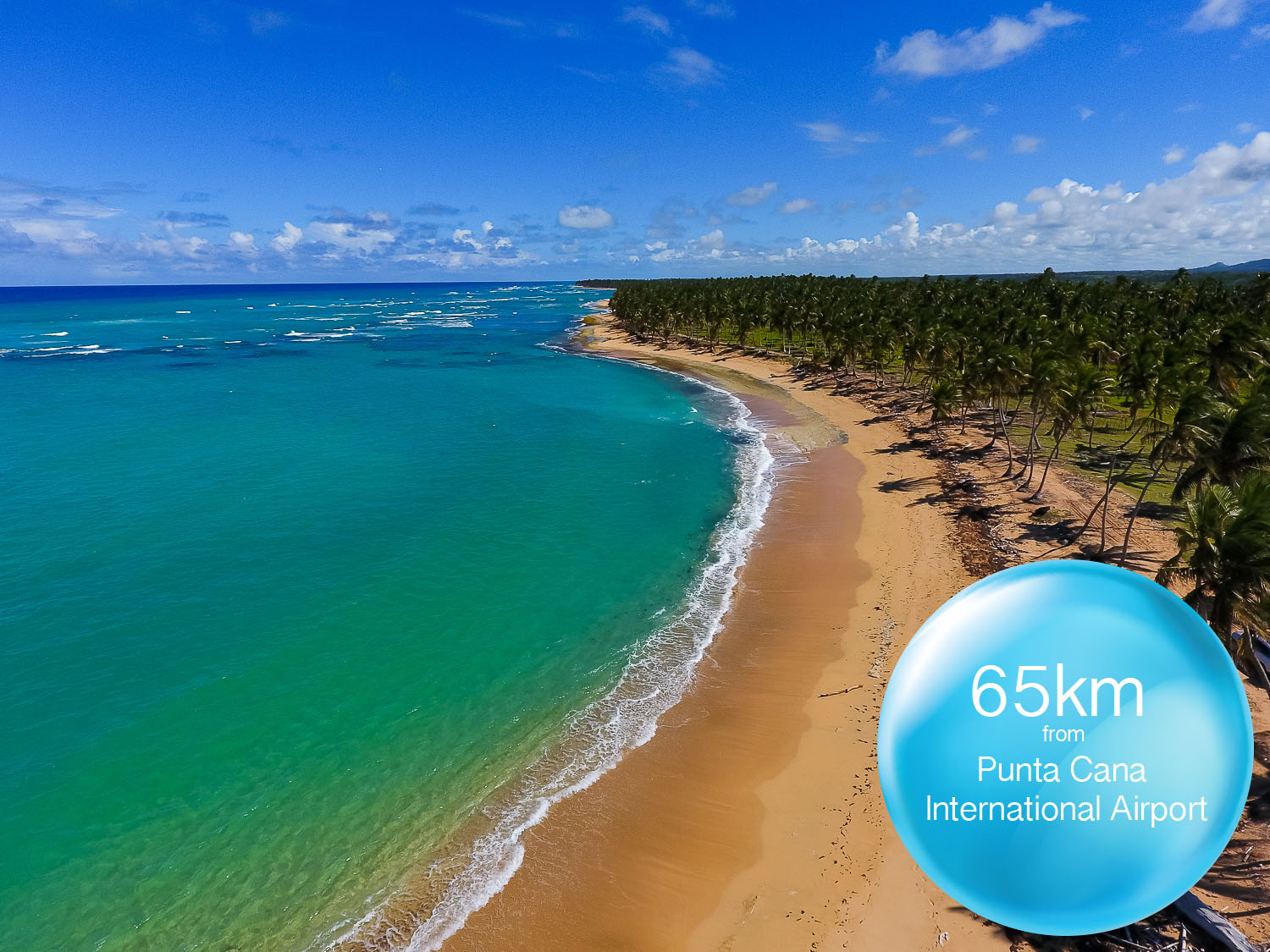 Playa en Nisibon, La Vacama, Punta Cana, Dominican Republic
The total surface area of the land in question is 3,516,974.03 square metres with a beach area of 1,313 meters in length. The master plan has already been finalized, as well as all the licenses necessary for the immediate commencement of the project: Approval from the Tourism Secretary, authorizing change in land use (25 rooms per hectare) –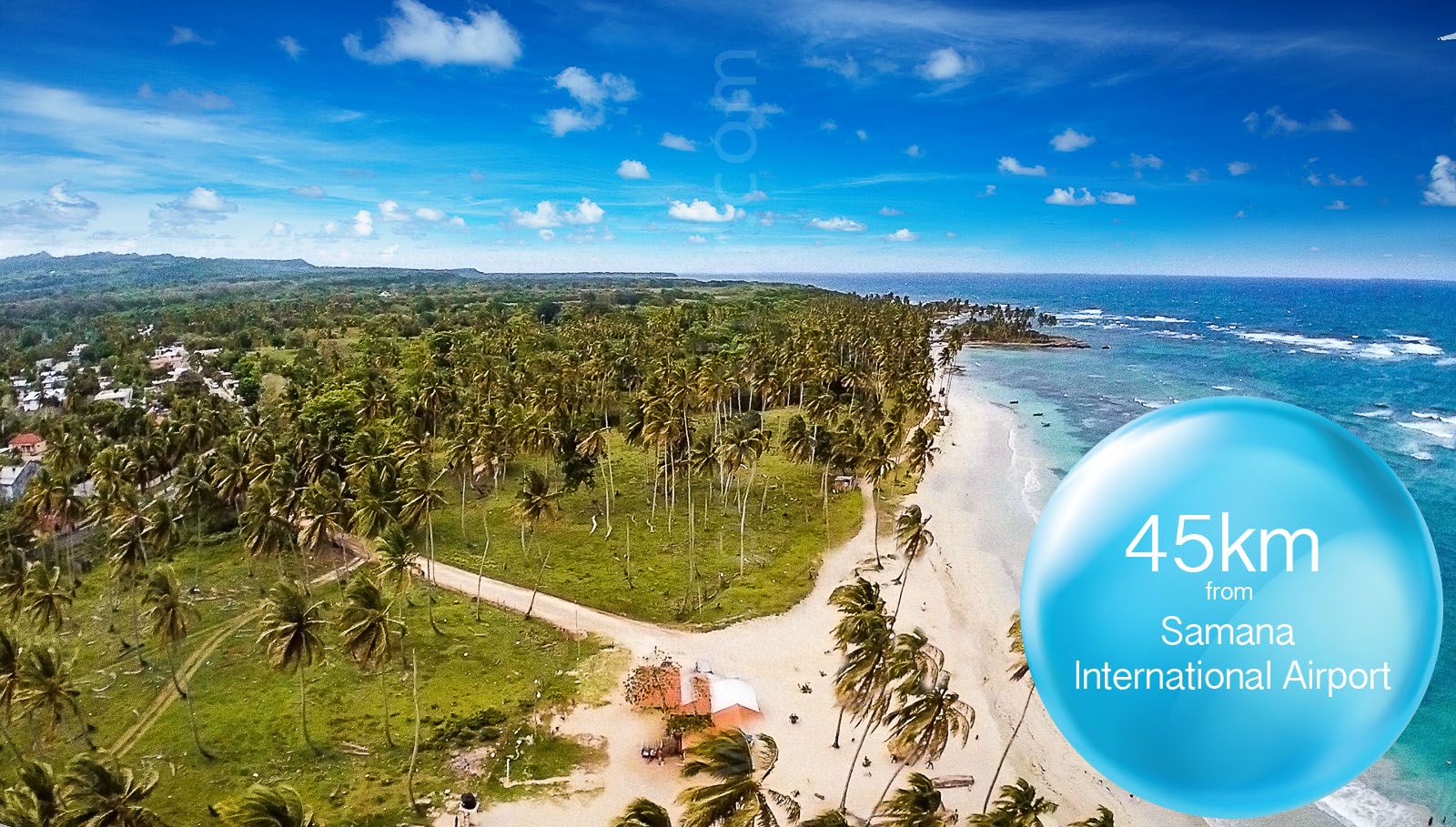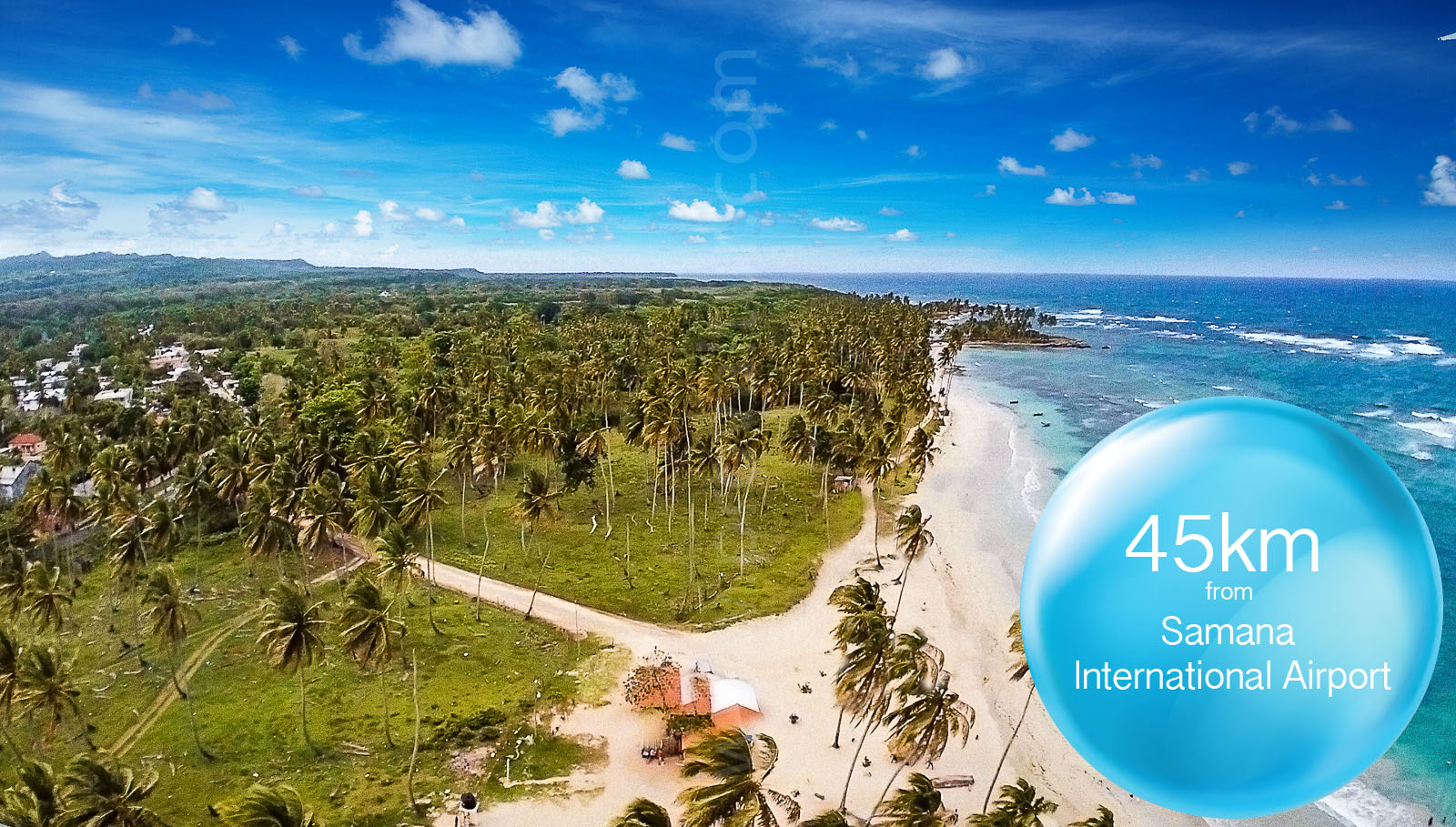 267 acres Three Bays Beach, La Entrada, Amber Coast, Dominican Republic
Size: 1,080,568 m2 or 108 Hectares With 2kms of Oceanfront and 700 meters of Beachfront with its unique 3 Bay. A land almost flat, ideal to develop a great international resort hotel. Infrastructure ready, access roads, energy, water. Just a few minutes from the new Aman Resort at Playa Grande, Amanera. At just 45 minutes from Samana International Airport, el Catey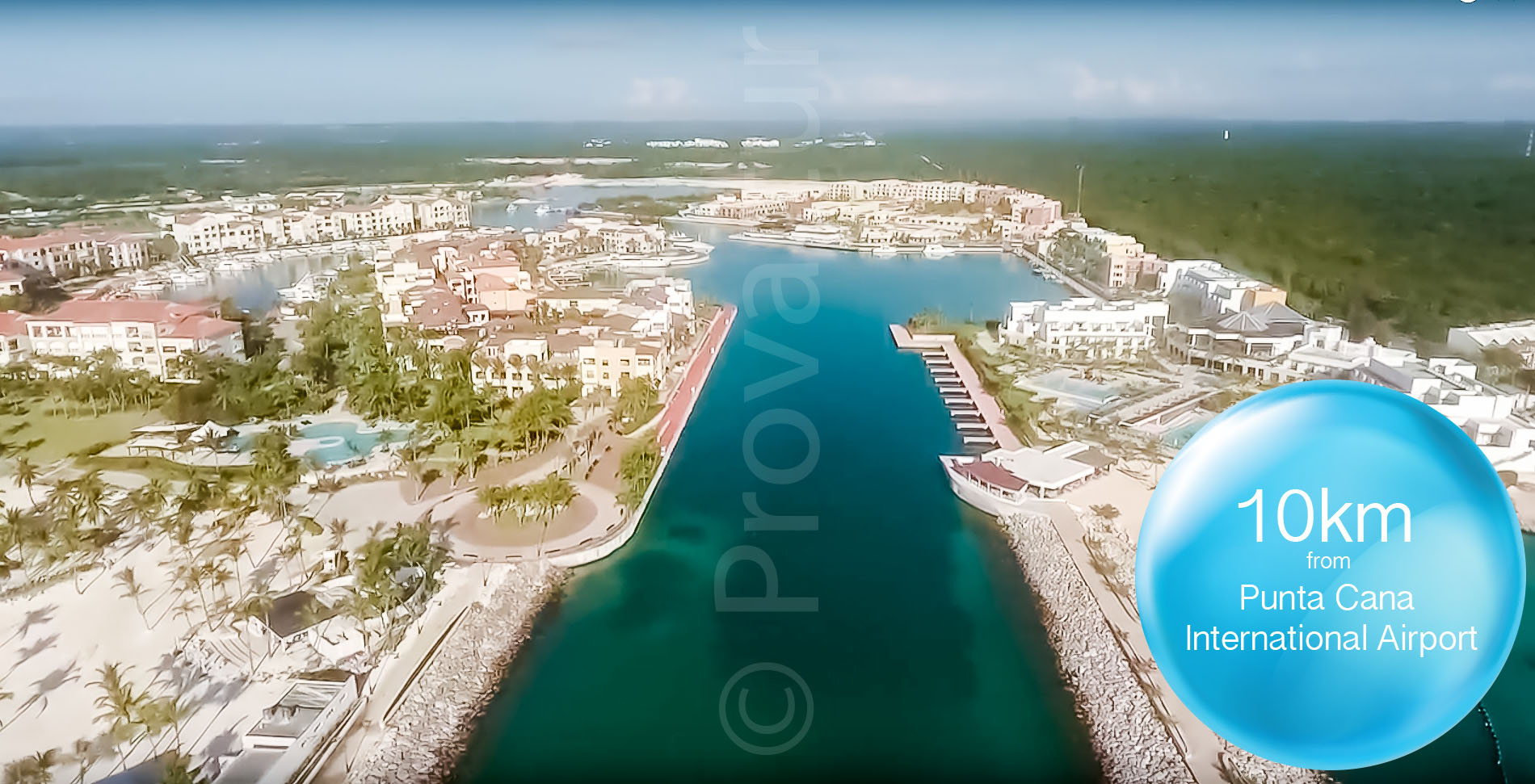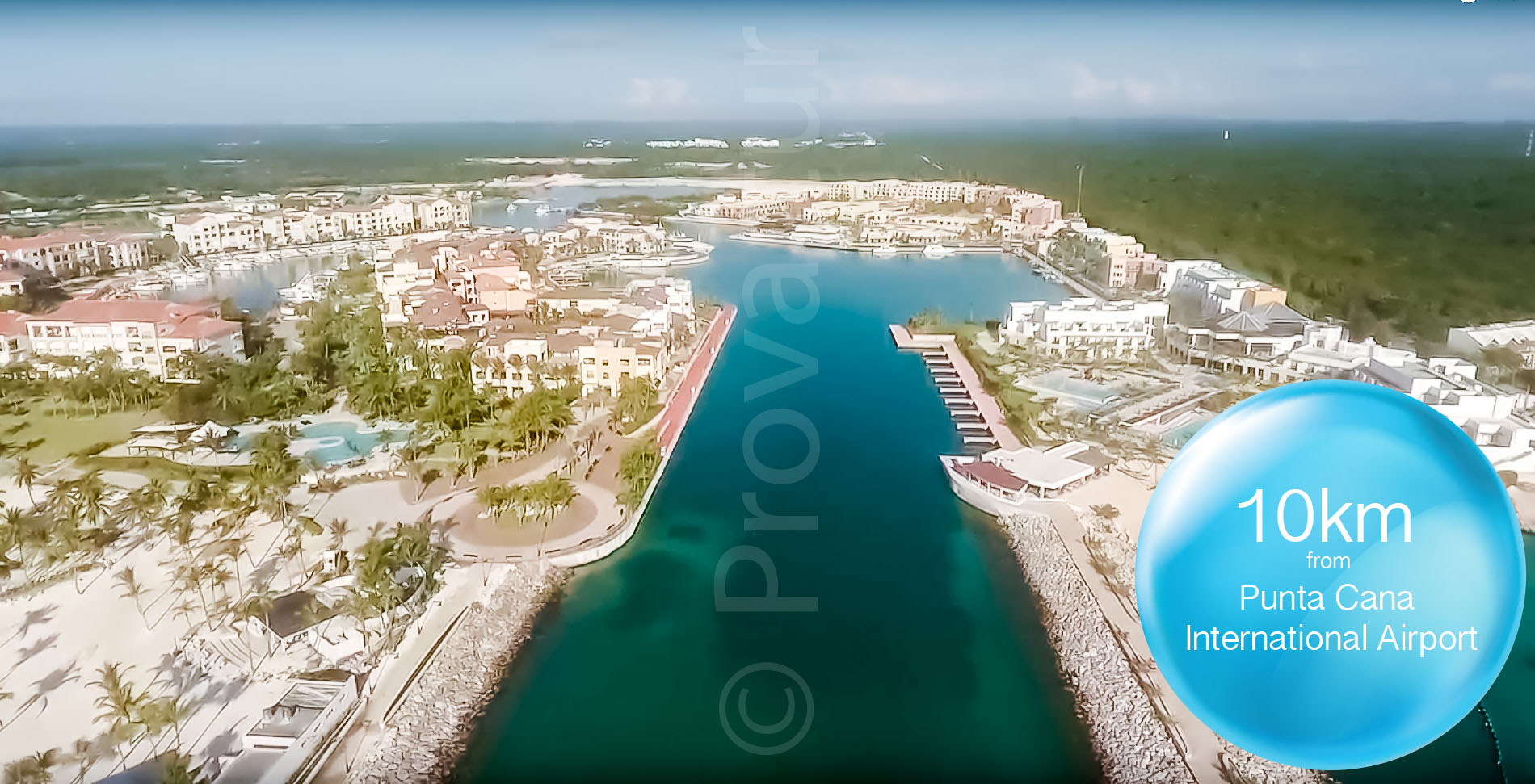 Puerto Sereno, Marina, Punta Cana, Dominican Republic.
Plot of 17,550 m2,Maximum 420 rooms,6 floors. Innovative design in both design and technology "Green Building". Complete optimization in the energy subject as well as in its distribution. Low maintenance and high strength materials should be used Marine environment. The maximum theoretical would be 150 apartments: 90 with 2 bedrooms (plus Dependence of service) of +/- 220 M2,  plus 60 apartments of 3  Rooms (plus service quarters) of +/- 280 M2  approximately. But the optimization of the building takes priority over the Optimization of the number of units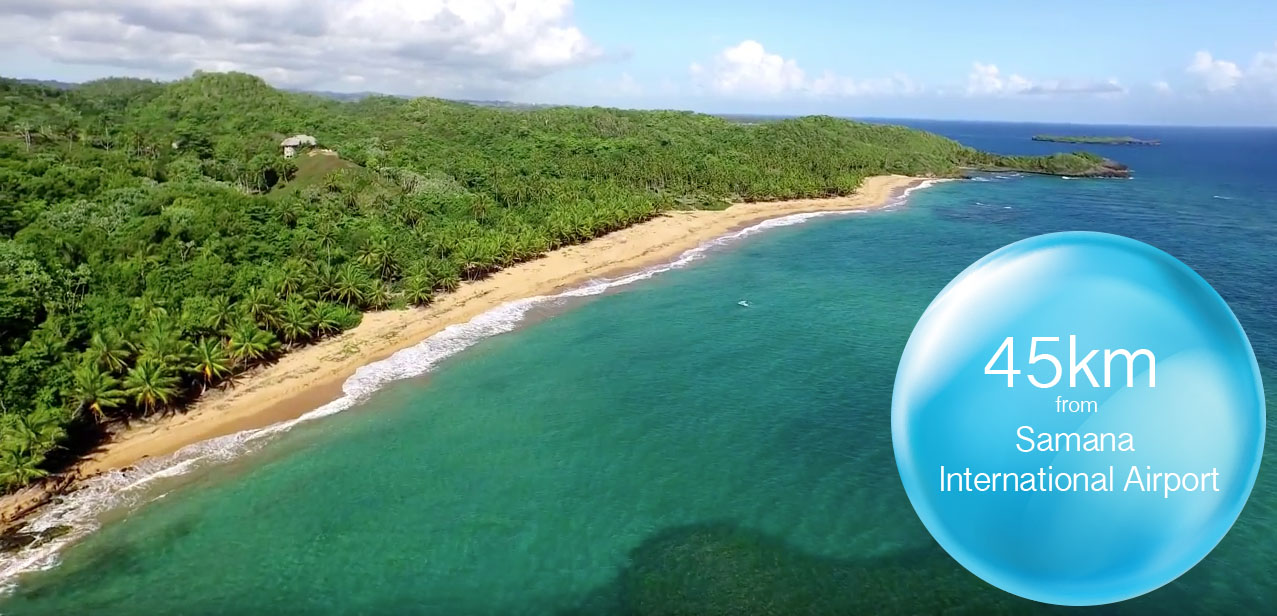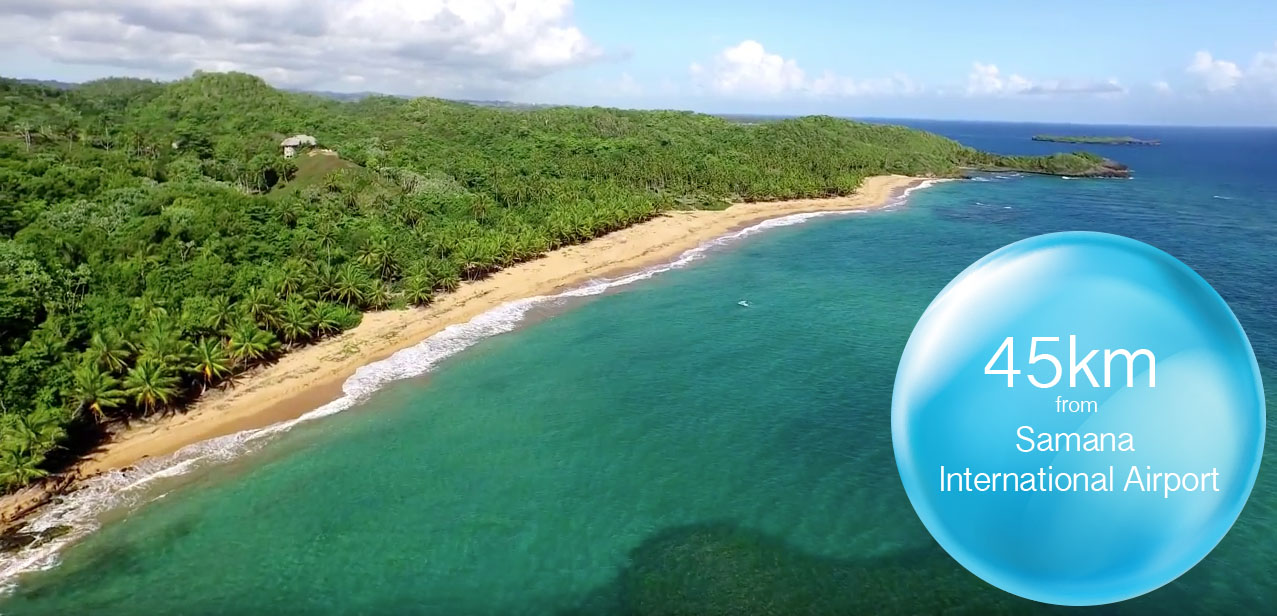 Playa Lanza del Norte, Samaná, Dominican Republic.
220,000 of land for sale by owners located in the secluded beach of Lanza del Norte on the north coast of Samaná, Dominican Republic, at a 25 minutes drive east of trendy Las Terrenas. The land was perfect for an luxury Eco-Hotel with off-grid sustainable design oriented east to west assuring cross ventilation in every room.