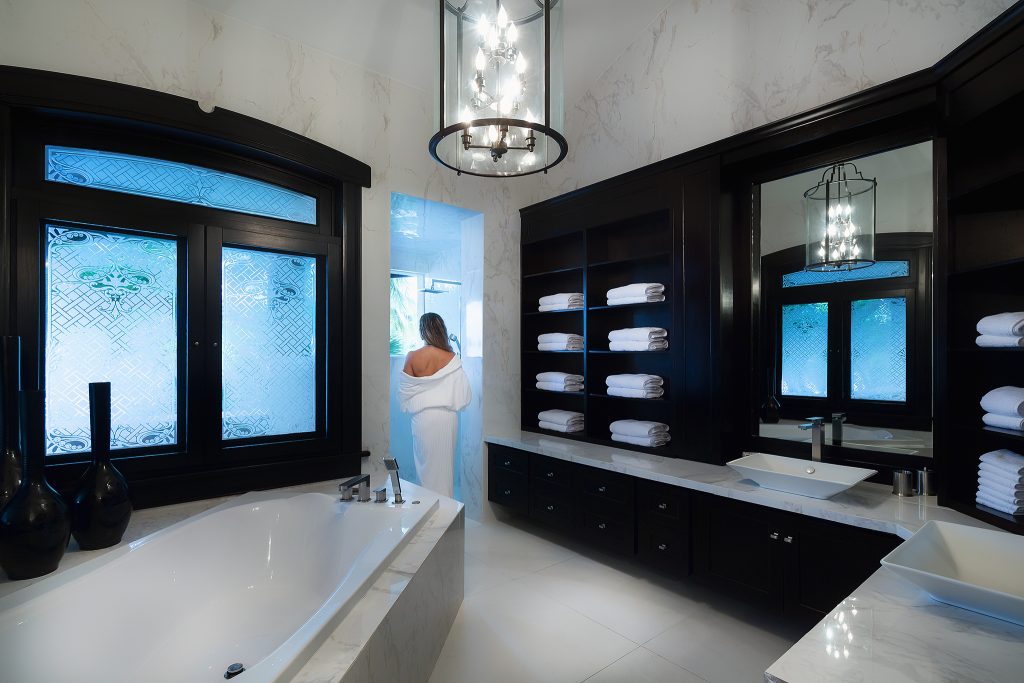 Some things never change. Despite heavier mudslinging in the US elections and the daze and confusion from the Brexit vote, the world's wealthy are not only engrossed with improving their abodes; they're also buying new ones.
Many high-net-worth individuals (HNWI) still evince a strong intent to purchase real estate, according to a report released Thursday by an independent luxury brokerage network. In the US alone, 25 percent of wealthy citizens plan on buying real estate within the next three years, while 18 percent are mulling a sale. Outside the country, 45 percent of wealthy consumers intend to buy and 23 percent plan to sell.
"The wealthy are feeling optimistic and still have strong intentions of investing in luxury real estate," said the president of that corporation.
They're definitely not seeking run-of-the-mill homes though. These are some of the most coveted features and technologies in luxury houses today:
1. Privacy is a bare necessity
Sixty-one percent of affluent foreign real estate purchasers clamor for privacy more than any other. But while safety and privacy have "always been concerns," today's affluent place more importance on digital security systems that feature video monitoring capabilities and automated locking mechanisms, the researchers noted.
2. State-of-the-art kitchen
The report, which culled insights from over 5,000 online interviews in 12 countries through research firm YouGov, noted that 55 percent of wealthy respondents prefer dwellings that have kitchens with high-end appliances. Maybe they'll even like this robotic chef.
3. Just a master bedroom won't do
A master bedroom with an en suite luxury bathroom is the second most popular amenity among home-seeking affluent individuals. Furthermore, 54 percent of respondents want a master bedroom with dual walk-in closets.
More: USD3.9 trillion in global wealth to be passed down in next 10 years
4. Energy efficiency, environmental design, and sustainable technology
More than walk-in closets, 56 percent of respondents want a house that works energy efficiency and eco-friendliness into its features. In fact, a whopping 76 percent of respondents are looking for sustainable technology in their homes, more than even entertainment technology, which is a priority among only 46 percent. Forty percent of respondents look for solar panels and similar sustainable technologies.
5. Smart homes are the way to the future
Fifty-eight percent of the world's global top one-percent or those with at least USD3 million in assets agree that owning a smart home is "important." Around 57 percent of the US wealthy look for home security technology, with 37 percent seeking a smart hub that allows security system operation through a mobile application. Similarly, 36 percent seek the ability to conduct home video surveillance through mobile devices.
Take me to properties in Dominican with these 5 must-haves CLICK HERE!