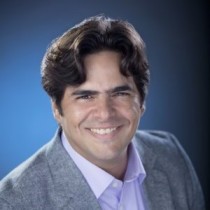 Miguel Ángel Sainz Pumarol, es quien representa nuestro equipo de ventas en OCOABAY, La Comunidad de la Vid.
Licenciado en Publicidad de la Universidad Apec y Master en E-bussines de la Universidad de Barcelona, España. Su vasta experiencia en Diseño de Paginas Web, E-business, Mercadeo electrónico y Publicidad, la ha adquirido a través de los años en empresas tales como: Logroño & Thompson, Platinom.net Dominicana, Telecable Nacional, realizando trabajos para: Instituto Cultural Dominico Americano, Visión Mundial Dominicana, ASONAHORES, Caribbean Traveling Network (CTN), Cluster Ecoturístico de Constanza, JICA, SECTUR, Basanta Films, Occidental Hotels, Conep, Allegro Vacation Club, Amhsa Marina Hotels and Resorts, entre otras empresas.
Ademas sostenta el Certificado de Wine and Spirits WSET Level 1 y practicos conocimientos en el vinedo de OCOABAY.
---
Contact Details
---
Send a Message