Las Galeras 32000, Dominican Republic
For Sale, Just Listed, New
from $80,000.00 - Condominium
ENJOY A LIFE FULL OF ADVENTURES IN THE GALLEYS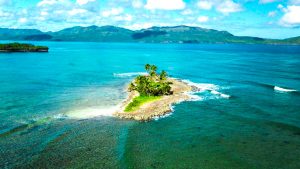 Punta Galeras hides an unparalleled beauty. Two hundred and sixty-seven thousand square meters of infinite nature will become the garden of your new home. Relax in this paradise with seven beaches at your disposal.
In the initial phase, the model villas, hotel, clubhouse, restaurants and sports facilities will be built.
---
7 nearby beaches
Playa Grande, La Playita, El Acerradero, Playa Rincón, Madama and Playa Frontón are only 10 minutes from Punta Galeras. You will enjoy the best kilometers of Dominican beaches.
Sports
For the adventurous, Punta Galeras is the perfect setting for horseback riding, climbing, hiking, scuba diving, surfing, snorkeling and much more.
Tropical Paradise
Punta Galeras is located in one of the most biodiverse places in the Dominican Republic. Explore this unforgettable land.
Clubhouse & Hotel
When you purchase a lot in Punta Galeras, you will have access to the facilities of the Club House and the Hotel of Punta Galeras with all your family.
Entertainment
Beaches, ecotourism, gourmet restaurants, BBQ and sports facilities available to all residents.
Airport
For your convenience, Catey Airport is less than an hour away. The road will be short while you enjoy the beautiful views of Samaná and its bay.
---
DISCOVER THIS HIDDEN PARADISE
Punta Galeras is your next destination. Enjoy our video to discover Punta Galeras.